Why You Should Consider Purchasing a Pre-Owned Wrangler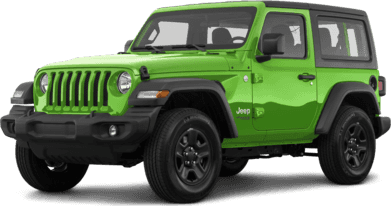 For years now the name Jeep has become synonymous for dependability, reliability, and longevity. Because of this, Jeep Wranglers are incredible at holding their value throughout time. Of the many reasons why purchasing a pre-owned Jeep Wrangler would be an exceptional idea, the most notable would include less expensive modifications, inexpensive higher trim levels, incredible resale value, low cost of ownership, and more. 
Less Expensive Modifications
Jeep owners are known for making highly customizable changes to their vehicles. Interchangeable parts combined with ergonomic materials create exceptionally customized Jeeps without having to break the bank. So, if you're looking for an off-road performer, be sure to look around the internet for vehicles for sale that already have the desired modifications you want.
Own Special Editions for Less
One thing unique for Jeeps is that they offer special edition trims at every level. This allows the owner to get exactly what they're looking for at any price point. Buying a new, high trim level could really cost you, but pre-owned, high trim levels are going to be much more affordable.
Exceptional Resale Value
Did you know that Jeep continues to get the highest marks when it comes to their resale value? Although this seems like a negative for pre-owned buyers, it's actually a plus, as you can depend on your Jeep to get you where you're going for years down the road. 
Beat it Up…It's Fine
This is especially true for pre-owned buyers looking to make an off-road trail vehicle out of their Jeep. While purchasing new gives you that fresh, new car smell, buying a pre-owned jeep makes getting those dings and dents out on the trail a little more tolerable. 
You Might Also Like: 2019 Challenger vs 2019 Mustang
Low Cost of Ownership
Finally, another exceptional trait of owning a pre-owned Jeep is the low cost of ownership. Year after year, Jeep gets recognized for saving drivers money. Jeeps were made to be tough, and this fact is one of the reasons that they hold their value so well.