What to Look for When Test Driving a Jeep Wrangler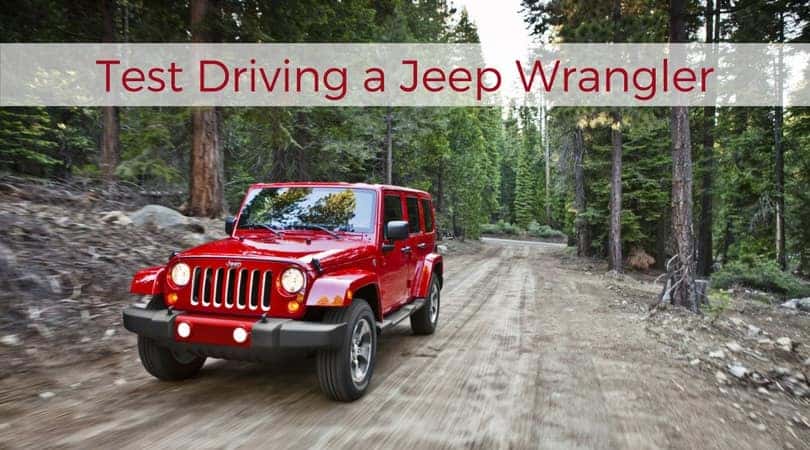 A test drive
can make-or-break your decision when purchasing a Jeep Wrangler. But with so
many makes and models, test driving can be a bit overwhelming. We've created a
go-to checklist to help you remember all the important features to look for in your next vehicle. This can help you remember what you liked best about
each Jeep Wrangler and confidently make your purchase.
Here's what our checklist covers:
Drive and Acceleration
Drive the
Jeep for at least 30 minutes and try to
go through various speed points. For example, start off slow, then merge onto a
highway and see how it accelerates. Try to spend some time at 60 miles per hour
to see how it feels, is the ride smooth? In this section of the checklist, we
also cover the comfort level and special features.
Brakes and tires
For all vehicles, having a good set of tires and brake system is crucial. Check for
tread depth and even wear on the tires. Also, apply the brakes to check for
sensitivity, you shouldn't have to punch the brakes to the floor
Steering and Handling
If you plan
on heading off-road with your Jeep, steering and handling is something you want to pay close attention to. First, inspect the exterior of the Jeep to check for any after-market additions, like a lift kit. It's also important to check the transfer case and axles for wear and tear. Check for good handling by taking the side roads during your test drive. See how it feels on bumpy roads, curves, and turns. Another
thing to try is a practice park, which helps you see how responsive the
steering is.
Safety
Safety is everything. It's okay to ask your salesperson to run through all the safety features with you. It's also a good idea to ask about repairs and warranties on the vehicle. Our safety section in the checklist covers visibility,
blind spots, mirrors, seatbelts, airbags, signal lights, etc.
Test Drive Checklist:

Now that you know what to look for, come out and test drive our Jeep Wranglers! Walk-ins
are welcome or you can schedule an appointment by calling 844-339-7774
Print off copies of our checklist by downloading it below.