What Springfield Dodge Drivers Can Do When They Breakdown
It's not something you like to think about, but even the most reliable vehicle can break down. Instead of ignoring this possibility, it is better to plan ahead in case it does happen so you are better prepared. Nothing is worse than being stranded on the side of the road with a dead cell phone and no idea what to do next.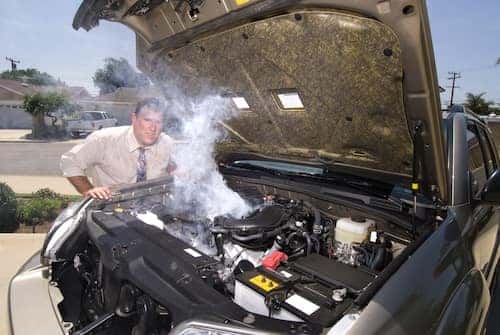 That's why our Springfield Dodge service center wanted to show you what you can do in the event your car gives out on the road. Follow these precautions and you'll make it home safe and sound.
Safety First
You may not be thinking clearly when your engine seizes up on the highway and you are already running late, but when it does, your first thought should be about safety. You want to pull over where there's ample room in the shoulder, or if you are in town, a parking lot that is out of the way. Then you can focus on inspecting your vehicle without having to worry about other cars flying by a few feet from you. If it's tire trouble, it's okay to drive the vehicle for a short time on the rims until you find a safe place to pull off.
Once you've got your vehicle in a safe place, make sure you put on your four-way flashers to alert other motorists of your disabled vehicle. If you are on the highway, setting up road flares or safety triangles is also a good idea. If it's not something simple like a flat tire that you can handle on your own, you should call for help as soon as possible.
Once you've called for help, it's important to wait with your vehicle until a first responder or tow truck arrives. Just stay clear of the road and don't go wandering off from your car until help arrives.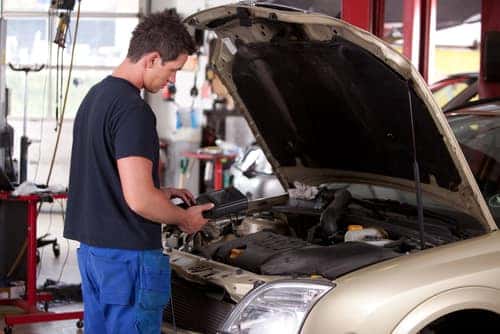 Keep these things in mind the next time your car breaks down and you'll be just fine. Visit our Springfield Dodge dealer today for fast and reliable routine maintenance and auto service. For more information, call 844-339-7774.