The Jeep Dog Guide to Pet Safety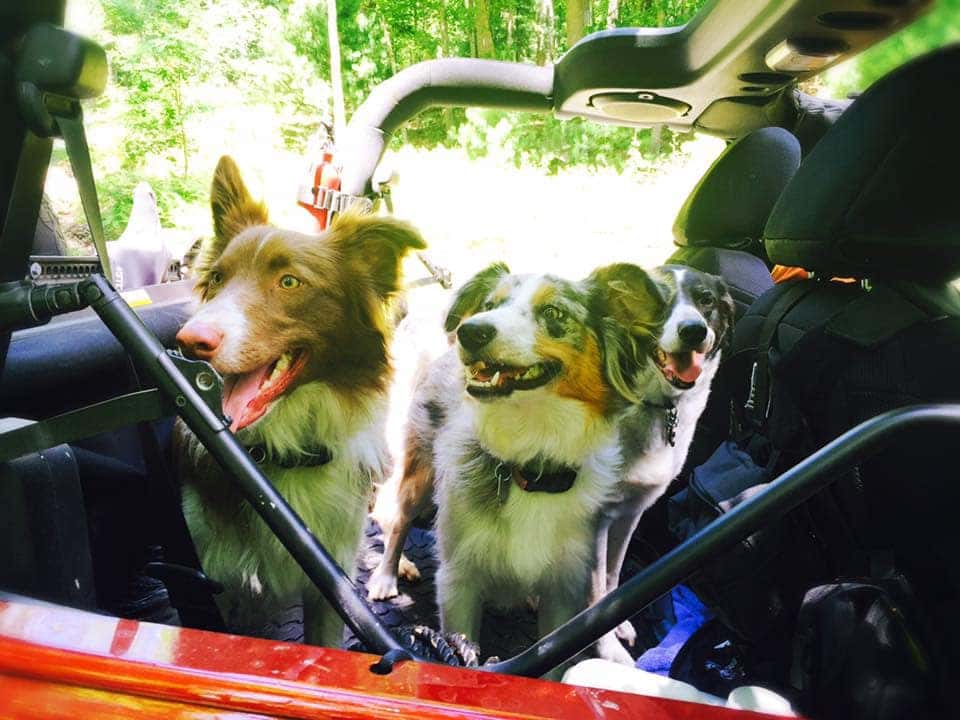 Photo Credit:Tom DeGraw -Jeep Dogs Community Member
Jeeps and dogs just go together. Think about it, what could be better for a dog riding with the top down and going on adventures? There is even a nation wide Jeep community sharing photos from their adventures with their pups, like Ruger, Remington, and Roxy (pictured above). With so many dogs riding in Jeeps, we wanted to learn more about Jeep pet safety. So 
we've reached out to some of the 
Jeep Dogs Facebook
 members to give us their tips for safety using simple accessories.
Dog-Friendly Vest Harness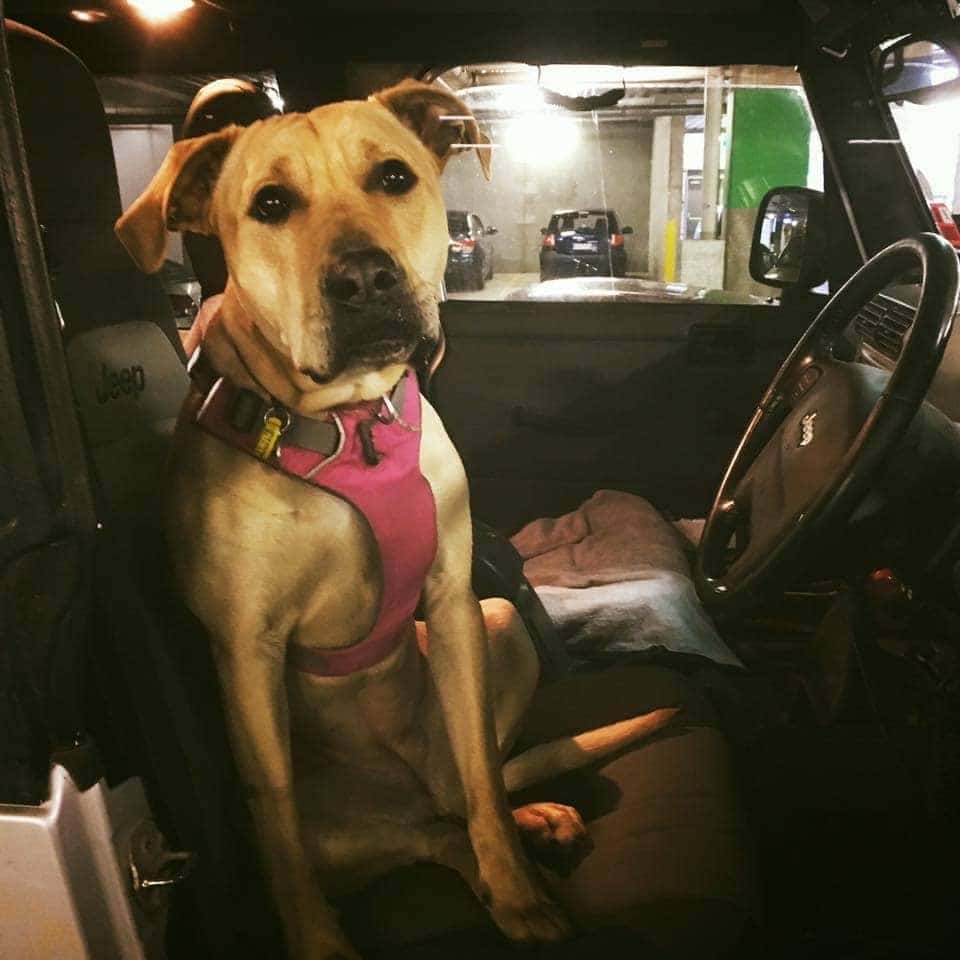 Photo credit: Eddie Wilson-Jeep Dog community Member
Harnesses
like these are used as a car restraint and chest protector for your pup. The
harness attachment connects easily to a seatbelt using a D-ring for easy attach
and release. Straps allow you to connect to the seatbelt near the top bar so they
can have plenty of room in the back. Products like the canine-friendly
vest harness are made from a durable nylon outer fabric with a soft fleece liner.
Most come in a variety of sizes for small and large dogs.
Seat
Belt Buckle Attachment
Photo credit: Andy Thornton-Jeep Dog Community Member
These seat belt buckles are widely used by pet owners. The buckles' simple design lets you attach one end to your dog's collar and buckle the other end in the seat belt. Most straps come with adjustable lengths that allow your pet to sit, lie down or stand freely in the vehicle without getting tangled. Andy Thornton, a Jeep enthusiast, took his dog Merle (back seat) for his first Jeep ride using the seat belt harness method.
Safari Straps — Jeep nets and cage sets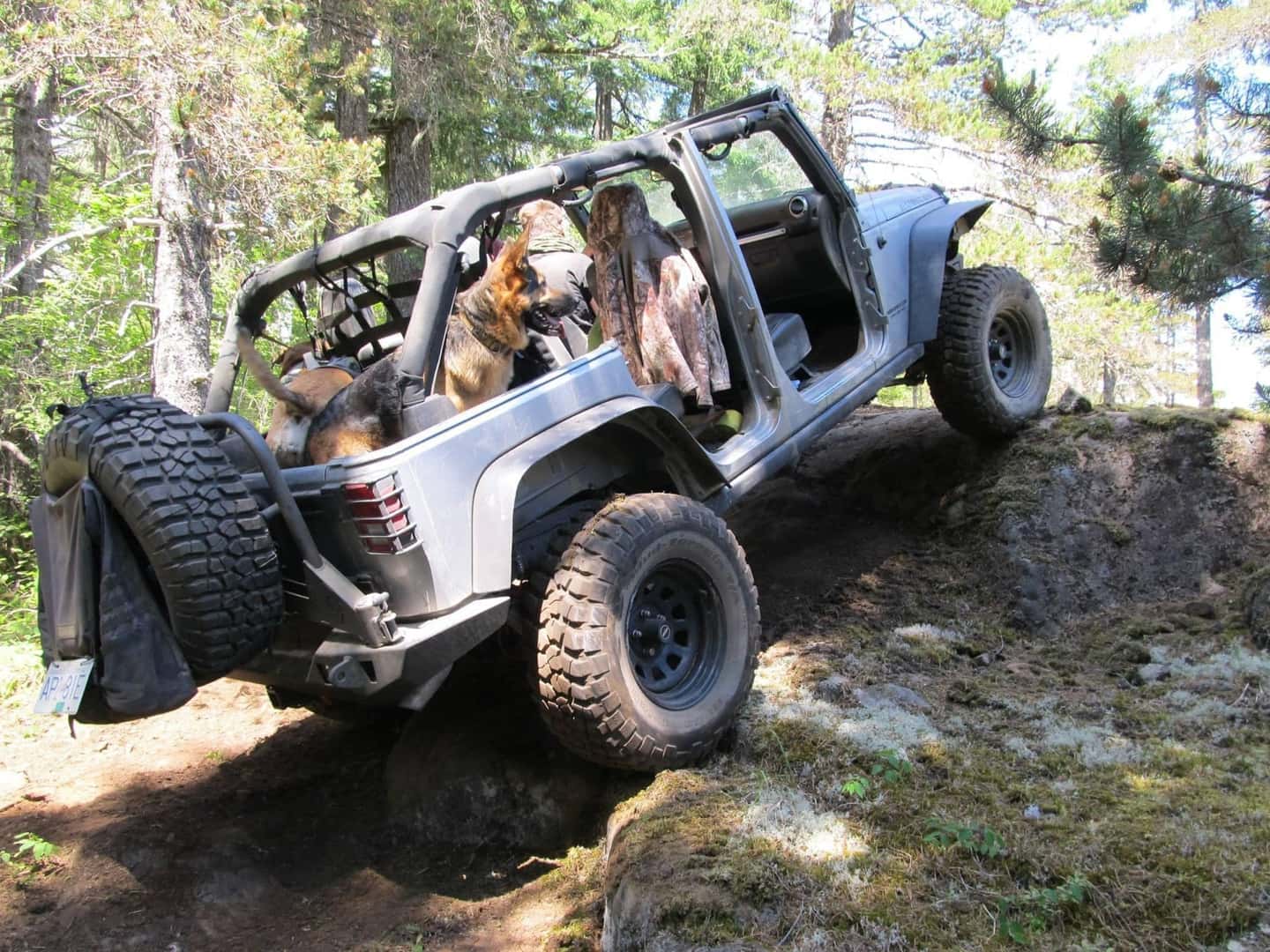 Photo credit: Phillip Tallack-Jeep Dog Community Member
Jeep nets help protect you
and your pet. The net keeps your dog in the back to protect them from rolling
forward when you're on a steep decline or if you happen to hit the brakes suddenly.
This also protects you from your dog jumping into your lap while driving and
causing an accident.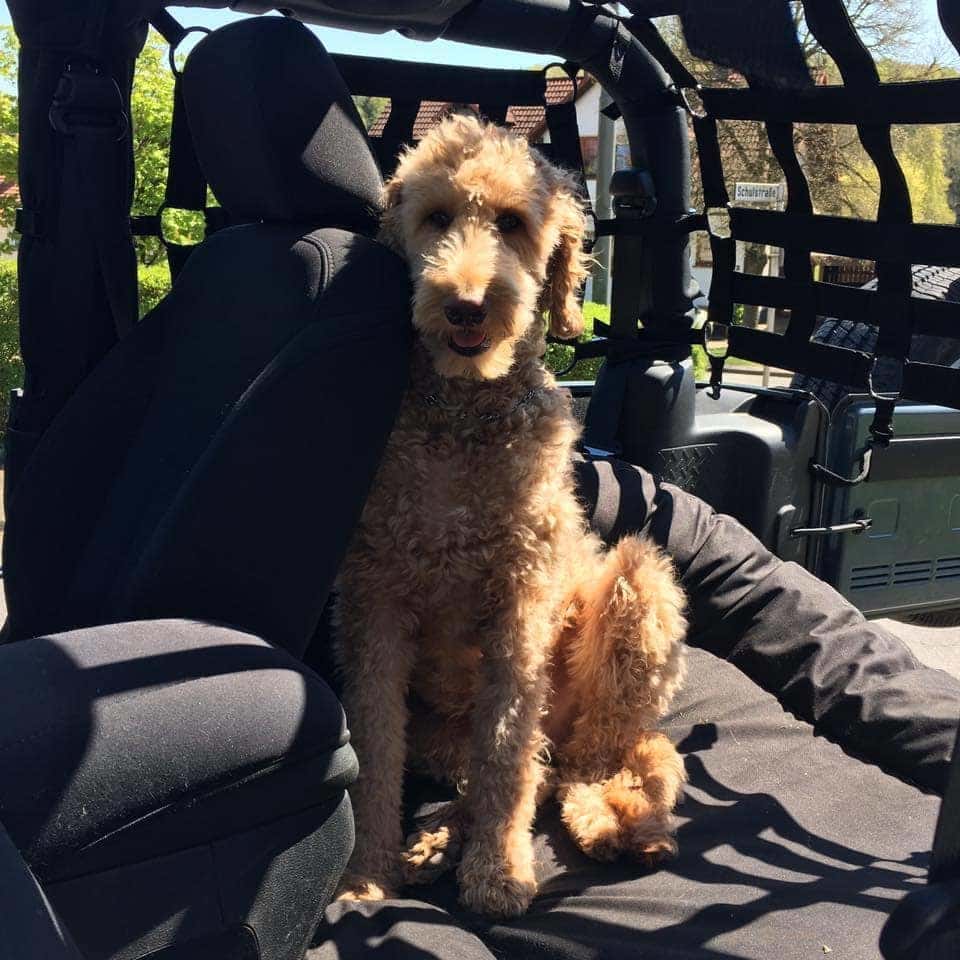 Photo credit: Stephanie Harris-Jeep Dog Community Member
Cage sets enclose the entire
open area of your Jeep, from the windshield to the tailgate to protect your
pets from jumping out. Stephanie Harris, also a member of the Jeep Dog
community, protects her Golden-doodle Duke with cage nets.
"We got the nets but we also have a
seat belt that connects to the top bar and to his harness for extra safety,"
she said.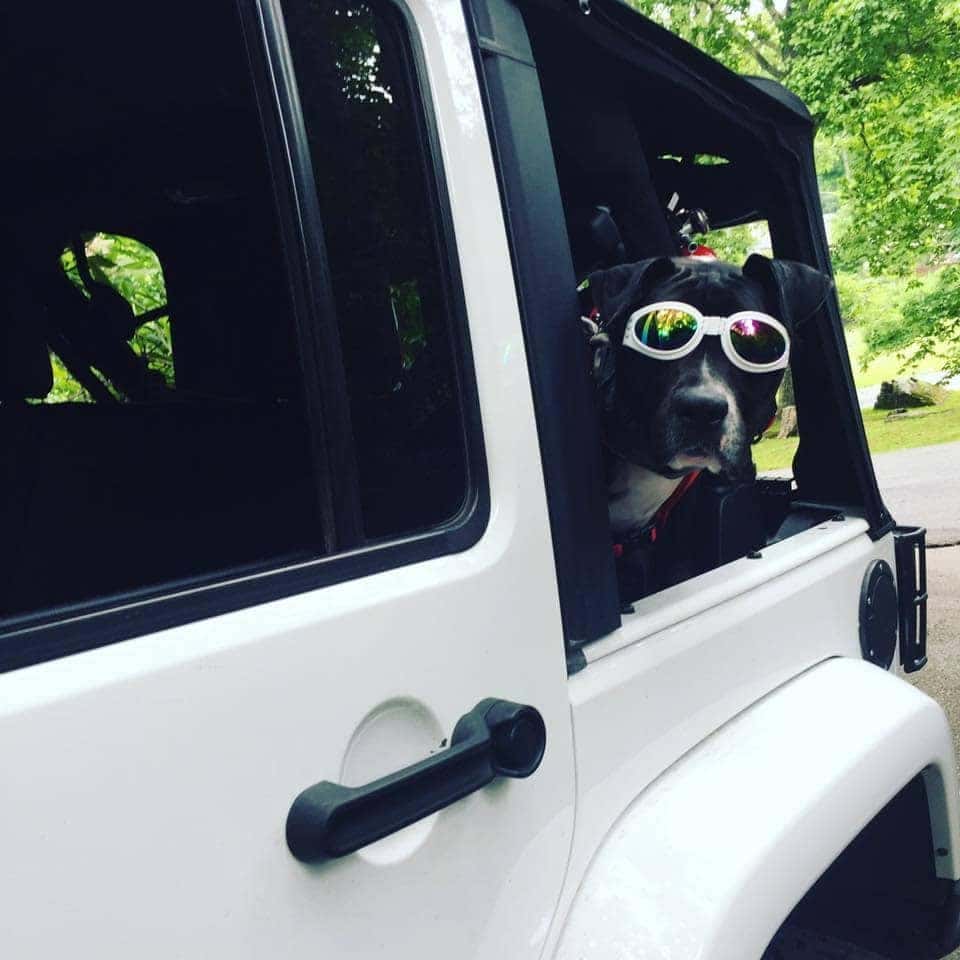 Photo credit: Eric Velazquez-Jeep Dog Community Member
For the ultimate Jeep ride with your pet, keep your
dog safe with these accessories when you're out on your adventures. If you're
looking for a new Jeep to up your trail riding capabilities, check out our Wrangler
inventory at Safford of Springfield today.