Springfield Days: The Community Event Not to Miss!
The Community Event Not to Miss!
It's that time again! Springfield Days are upon us and the annual community celebration will provide many families with food, music, games and great memories. This event, that takes place the weekend after Memorial Day every year, is 20 years' worth of tradition that aims to connect local businesses with their community.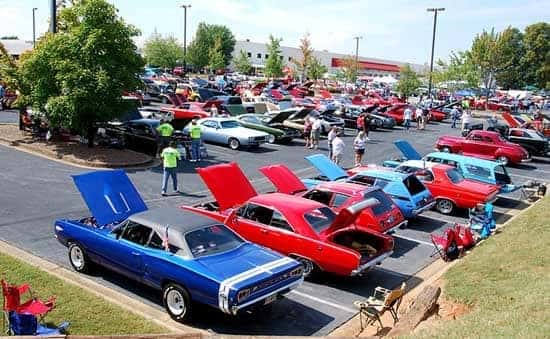 We here at Safford of Springfield take pride in our community and general manager, Ron Green, is excited that we are once again serving as a presenting sponsor of this community-building event. "Safford of Springfield is always happy and proud to give back to the community that has supported us for so many years," said Green. "Sponsoring Springfield Days is an excellent way for Safford showcase that we are more than just a local Chrysler Dodge Jeep Ram franchise.  We are a locally grown company that has grown with the help and support of this community, and we like to do all that we can to make sure that others in the community receive the same opportunities we did."
You can join us on Saturday at the American Legion Post 176 for the Car Show at 10 a.m. to 2 p.m. to show off your classic ride or check out others on display. Multiple awards will be handed out during this free event to the most interesting cars and SunTrust Bank will be there for your entire auto financing needs.
On Saturday, the family fun weekend will kick off with the 5th Annual Springfield 5K that starts at 8 a.m. This year, Springfield's signature race that gave more than $22,000 in proceeds from last year to local organizations, aims to support the community through organizations such as Trails for Youth, Eddie's Club, The Greater Chamber of Commerce Scholarship Fund, and KEEN Greater DC's non-competitive athletic programs for children with disabilities.
After the race, you can join us at PetFest from 9 a.m. to 3 p.m. in South Run Park where we will welcome guests Annie Yu from Fox 5 D.C. and animal communicator Diane Roadcap. There will be many booths for the casual wanderer and informational goodies for your pets. When you have had your fill of classic cars and adorable pets, you can finish off your Saturday with a movie in the park, where you can bring your blankets and lawn chairs to watch the popular Disney film 'Frozen'. Last but not least, the Cardboard Boat Regatta caps off this weekend's festivities on Sunday with a bang as you watch in anticipation to see who will sink or who will float their boat to victory. Follow Safford of Springfield and Springfield Days on Facebook to get more information about this weekend's events.
Come out to visit us and participate in family fun that supports our community!