Show Your Truck Some Love This February with Our Mopar Express Lane Service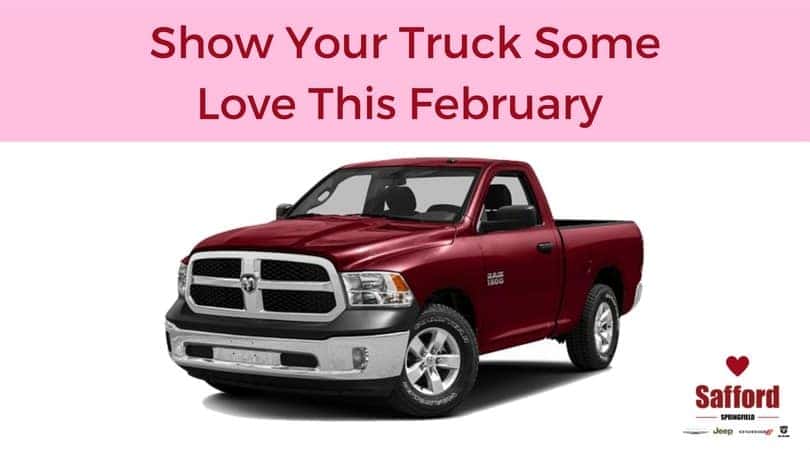 We know you love your truck, but how often do you maintain
it? Show your truck some love and care with our Mopar Express Lane service.
What better time to do it than in the month of February – the official month of love.
Maintaining
Your Vehicle
A well-maintained
vehicle can save you money and give you peace of mind while driving. Having
regular oil changes and inspections is one of the easiest things you can do to
keep your truck in good shape. Inspections help avoid costly repairs by spotting wear and tear and identifying parts that need immediate
care. Proper care can also help your vehicle's
resale value with a credible maintenance log.
The Multi-point Inspection
With our Mopar Express Lane service, you get oil and
filter changes with multi-point inspections in 30 minutes or less! Here's what the multi-point inspection
includes: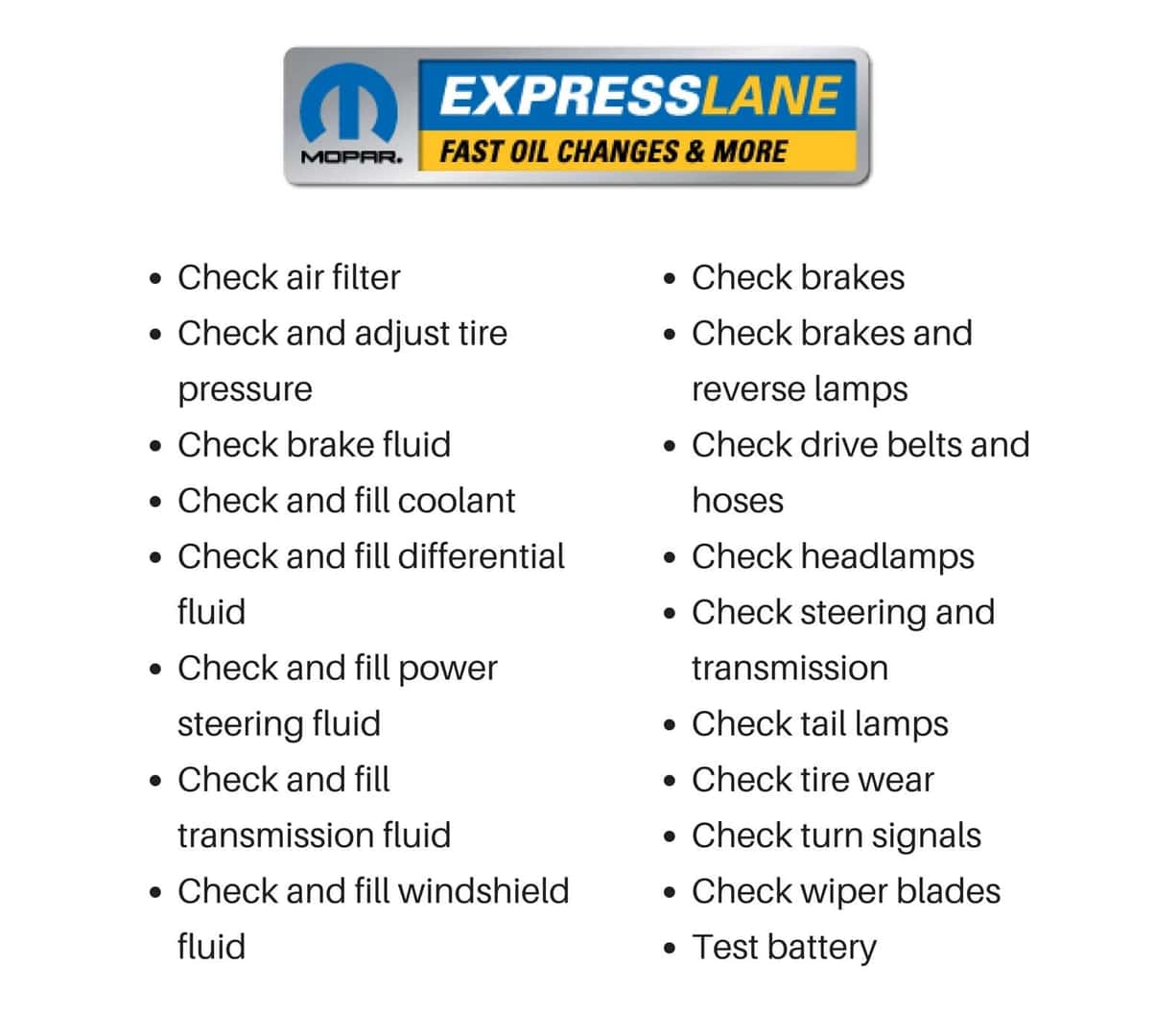 Safford's Express Lane Service
Convenience
We want our Mopar Express Lane service to be as convenient
as possible, so we offer a fast schedule
service option online. Simply enter your vehicle, select your services,
select a time, and book your appointment. However, an appointment isn't
required. Feel free to stop by anytime, and we will get you in!
We also save you time with our Mopar
certified technicians. Rest assured these
experts know your Dodge, RAM, Chrysler or
Jeep vehicle from top to bottom, making service and repairs faster.
Ready to get your vehicle serviced? Your truck will love
you for it. We also have more
information on how to take better care of your vehicle this year and new
service specials. Make an appointment online
or stop by today.