Get A Treat For Your SO At See's Candies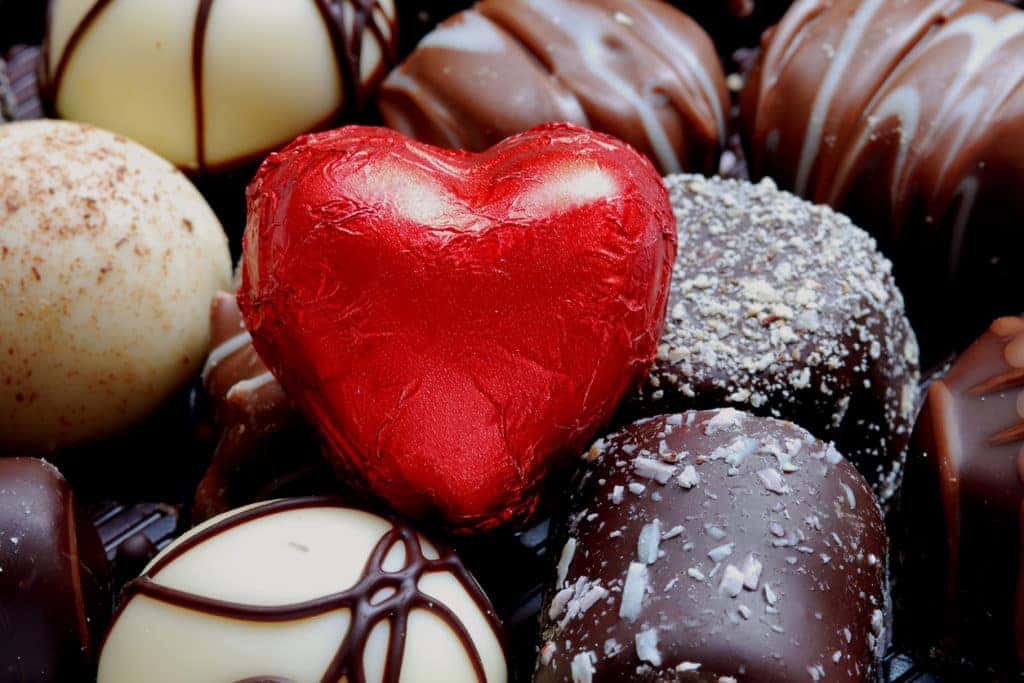 When you want to show your significant other how much you care, you can always say it with sweets. Fortunately, Springfield is just a quick trip away from See's Candies, and you can find the ideal gift for Valentine's Day or any occasion at one of their nearby shops.
The Candy Shop
Each See's location carries a wide range of sweets for any taste, from soft and chewy goodies to nutty brittle and lollipops. They make special dietary considerations with kosher candies and options free of sugar, nuts, dairy, eggs, or soy. Chewable treats include red licorice and strawberry medallions, as well as sour heart tarts of cherry, lemon, and berry. Their rich lollipops are made with fresh butter and heavy cream and come in coffee, vanilla, butterscotch, and chocolate flavors. They also carry a bright red cinnamon lollipop that's subtly spiced and sweetened with brown sugar. Other hard candies include crunchy peanut brittle and the Almond Royal, with two roasted almonds in every individually wrapped cluster of premium Dutch chocolate caramel.
A Chocolate Lover's Dream
See's offers an appetizing selection of chocolates, with milk, dark, white, fudge, and truffle varieties in abundance. Flavorful candy bars of dark chocolate or boxes of walnut fudge are equally suited as thoughtful gifts or delicious desserts, and See's prepares a long list of creative morsels. Bite-size squares may come with milk buttercream, walnuts, coconut, mocha, caramel, strawberry cream, or a host of other surprises. If you can't choose just one, you can always order a box of assorted chocolates. Whenever you want a taste of See's in your home cooking, you can pick up a bag of their semi-sweet or milk baking chocolate.
The Perfect Gift
See's packages their treats for a variety of special occasions, from birthdays and baby showers to Valentine's Day. If you want to celebrate Valentine's with something sweet, you can pick up a heart-shaped box of assorted chocolates, or one of many other love-themed treats. Dark chocolate peanut butter, white chocolate strawberry truffles, and chocolate raspberry all send an affectionate message with a little culinary decadence.
You might also like: The Best Slice In Springfield
Come See Us
The savings are always sweet here at Safford Chrysler Dodge Jeep RAM & FIAT of Springfield. Whether you're looking for a cozy coupe for two or a roomy SUV for family and friends, we know you'll find it here in our wide selection.