Road Trip Guide to George Washington's Mount Vernon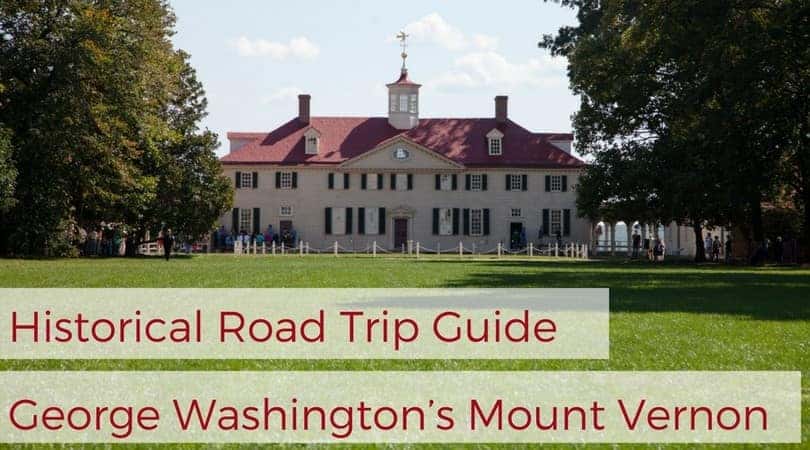 Summer road trips can create unforgettable memories for you
and your family. This summer, take a historical road trip to George Washington's
Mount Vernon with our road trip guide! Take some time to make our recommended
stops for a fun learning experience.
Road Trip Map to George Washington's Mount Vernon Road Trip Stops
Stop One: The Washington Masonic National Memorial
Just a quick 15-minute drive leads you to a National Historic Landmark in Alexandria, VA. The George Washington Masonic National
Memorial museum features artifacts from Mount Vernon, including the Washington
family Bible from 1792. The museum also features replicas of famous rooms,
including the Alexandria-Washington lodge
meeting room.
Stop Two: Old Town Waterfront
The Old Town waterfront is on the Potomac River in
Alexandria, VA. This area is known for boat cruises, local restaurants, and old
architecture. Pull up to the waterfront along the Potomac River and grab some
lunch along the water. We also recommend visiting the restaurants on the notorious Kings Street, known for cobblestone
streets and old buildings. Afterward,
stop at some local boutiques or book a 30-minute water taxi ride to view the
entire Old Town skyline.
Stop Three: GadsbysTaGadsby's Tavern
Gadsby's Tavern is an 18th-century tavern
that consists of two buildings built in 1785 and 1792. Why is this place so famous?
Historical figures like Thomas Jefferson and John Adams frequently visited the
tavern to dine and watch the arts. Take a
self-guided tour during regular museum hours, Tuesday – Saturday 10-5 p.m. or Sunday and Monday 1-5 p.m.
Stop Four:
Head south on the George Washington Memorial for about 15 minutes to River Farm. The River
Farm property was established in 1653. Today, the American Horticulture
Society's headquarters are located here. Soak up some nature and wander through
meticulously designed meadows of flowers and plants, all coordinated by color, blooms, and texture. The grounds feature a set
of historic gates from the White House that have been there
for over 50 years.
Stop Five:George Washington's Mount Vernon
The main
stop on your road trip is the historic site of Mount Vernon. Step back in time by first visiting the mansion, which takes
about 15-30 minutes. Then allow another hour to stroll the mansions outbuildings and grounds. Finally, end your
tour by visiting George Washington's tomb and the slave memorial burial ground.
Stop Six: George Washington's Distillery & Gristmill
Located about 3 miles west from the Mount Vernon estate, the distillery and Gristmill
is must see and is included in your general admission. Watch the water powered
mill where Washington's grains were milled. Also,
see how whiskey is still being made in the distillery.
We hope you enjoy our road trip guide! If you need your vehicle serviced before the trip,
visit our state-of-the-art auto repair service department. Ourexpress
service option (no appointment needed) can get you in and out quickly before your historical adventure.