RAM 1500 vs. Ford F-150 for your daily commute
Large truck manufacturers like Dodge and Ford are responding to the need for better fuel economy. By steadily improving fuel efficiency in their high-volume trucks like the RAM 1500 and the Ford F-150, more people are able to commute in their favorite trucks. With this in mind, we're comparing the RAM 1500 vs. Ford F-150 for all of our Springfield commuters.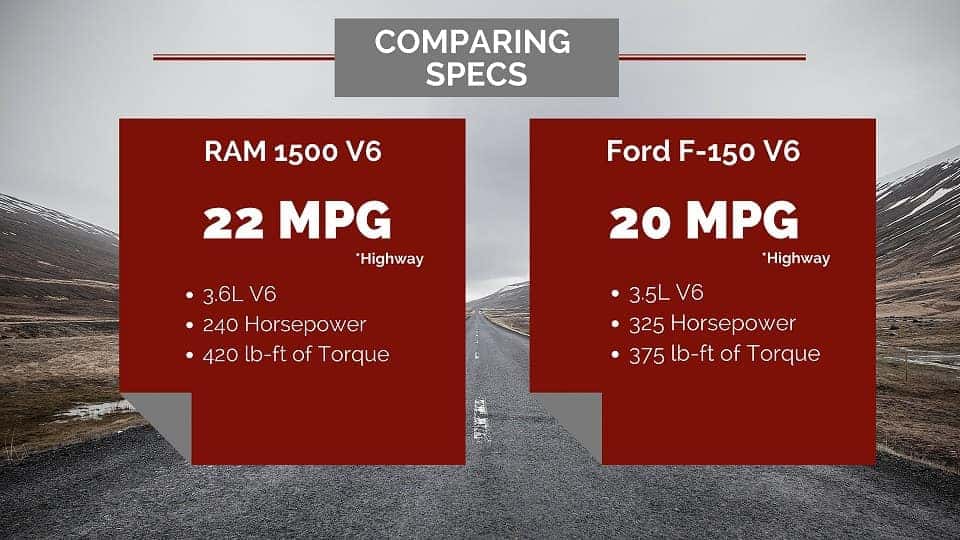 RAM vs. Ford MPG
If you are part of the daily commute to DC and back, you're looking at an average round-trip commute of 30 miles per day. After crunching the numbers, the average Springfield-to-DC commuter drives about 10,950 miles annually. 
With that being said, MPG is an important factor to consider. From Fueleconomy.gov, the 2016 RAM 1500 V6 returns up to an average 19 miles per gallon in the city and has averages 22 mpg on the highway. The 2016 Ford F-150 V6 has an average of 18 mpg in the city with a 20 on the highway. 
Infotainment systems: Uconnect vs. SYNC
Fortunately, both the RAM Uconnect System and Ford's SYNC system provide excellent audio, hands free calling, emergency assistance and touch screen capabilities. Systems vary depending on make and model, and each has system upgrades and add-ons available.
Comfort and Storage
The RAM 1500 has a unique shifter placement on the dash, allowing plenty of space in the center console for storage and comfort. Both the RAM and the Ford have rear seats that fold up completely, creating a nice flat space for storage. When comparing overall comfort, both vehicles have user-friendly systems for maximizing passenger comfort.
With better fuel economy options available for our RAM trucks, we are happy to offer our commuters one of the best trucks on the road. Give us a call to find out more about the RAM 1500 and take it for a test drive today!