Manage Your Spring Cleaning Like A Pro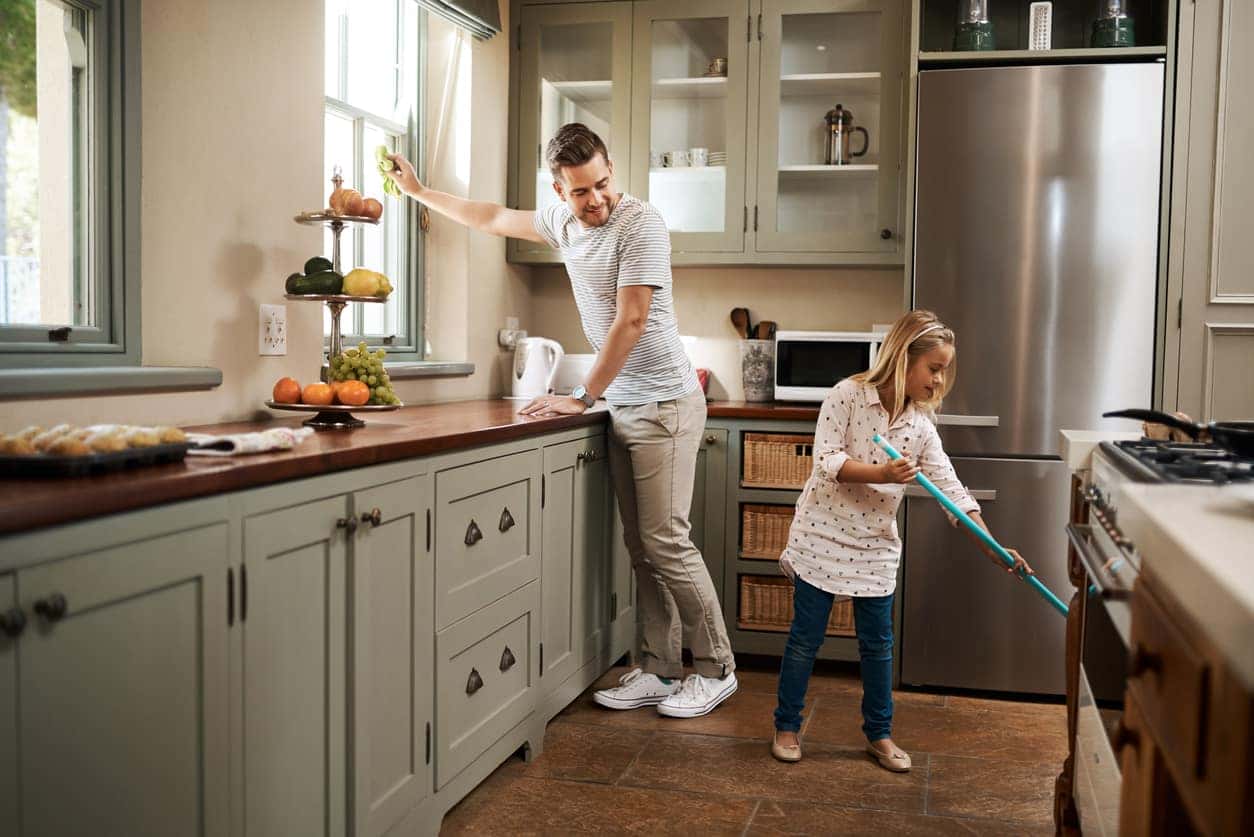 Spring cleaning your home can feel overwhelming – there are so many detailed spaces that may be overlooked in your routine cleaning. But with these easy tips, you can tidy up every part of your home.
Clean Your Coffee Maker
Your coffee maker sees a lot of action, and minerals can build up inside over time. To clean the brewing system, pour a mixture that's half water and half vinegar into the reservoir and let it brew halfway, then stop the brew and let it all sit for 30 minutes. After that, let the brew finish, then rinse it all out by "brewing" a pot of clean water afterward. You can remove any built-up coffee grounds or charred coffee on the exterior of the machine by wiping it down with white vinegar and a paper towel.
Reseason Your Cast Iron
Cast iron pans are heroes in the kitchen, but if you don't keep up with them regularly they can rust over and become useless. To restore your cast iron pan to glory, scrub away any rust with steel wool or salt, and clean it with mild dish soap. Dry it thoroughly, then coat it in a thin layer of vegetable or flaxseed oil and bake it upside down in the oven at 350 for an hour. Let it cool and wipe away any excess oil with a paper towel.
Clean Your Patio Furniture
Getting your patio furniture ready for the warm weather is as easy as adding a splash of dish detergent to a bowl of warm water and wiping down the furniture with a sponge or cloth. Rinse it with a garden hose and you're done! If your furniture has cushions, check to see if they're machine washable.
Deep Clean Wooden Counters
Coarse kosher or sea salt and half of a lemon works miracles on removing stains and smells from wooden counters or cutting boards. Sprinkle the salt over the cleaning area and scrub it with the lemon half. Let it sit overnight then rinse with water in the morning.
You might also like: Warm Up The Oven For These Sheet Pan Dinners
Naturally Clean Your Oven
Instead of using the "self-cleaning" function that may or may not actually work, make a paste out of baking soda and water, spread it throughout your oven, and allow it to sit overnight. The next day, use a damp cloth to wipe out the paste to reveal a sparkling clean oven!