It's a Jeep Thing: Getting Off the Beaten Path in Virginia for 2016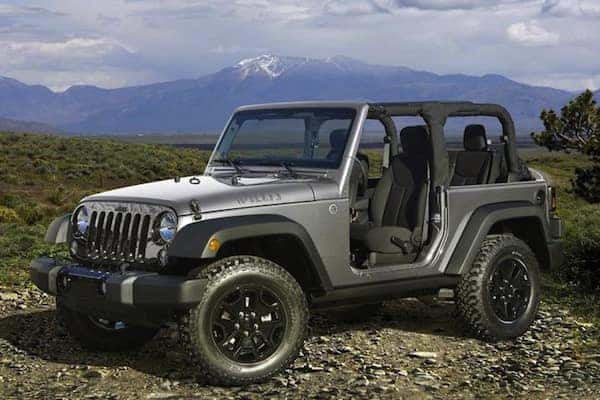 Getting off the beaten path in Virginia for 2016
As you know, Virginia includes some spectacular destinations, from the shore to the swamp, from tobacco country to the foothills. You can spend a weekend camping along the trails or limit your adventures to daylight hours, then clean up and dress up for an evening on the town. Also, as any Jeep-lover knows, newer models just love to hit the antique trails, carry passengers to local wineries, or tote a picnic for a crowd to any convenient stream, lake, park or historic destination.
Gather up a band of brother and sister Jeep-lovers and their favorite motorized companions, and head out for fun on these trails that are found throughout the state. We've put together a list of possibilities for you:
The George Washington and Jefferson National Forests 
These forests stretch along the Appalachian Mountains from one end of the state to the other and offer a multitude of adventure for nature lovers. You must obtain a permit to drive within the Peters Mill Run/Taskers Gap OHV complex in Shenandoah County. Motor Vehicle Use Maps are available free of charge from local U.S. Forestry Service ranger offices or online. Annual passes are $30, but single-day and three-day permits are also available at designated locations.
If you love the beach and want to test your Jeep's "sand sense," head for Assateague Island. This National Seashore has miles of beaches and is managed by the National Park Service. Over Sand Vehicle (OSV) enthusiasts can drive with an annual permit and under specific conditions. Some supplies you will need for this trip:
• 6" Square shovel
• Vehicle jack
• Jack support
• Tire gauge
• Tow rope or strap
Central Virginia and the Blue Ridge Mountains: Stony Run Trail near the town of Stuarts Draft, is a 12-mile challenge for the Jeep driver, culminating on the Blue Ridge Parkway. It's a destination that you'll find inviting for a lot of reasons. Sections of the trail are known to be rocky and steep with views that are completely worth the rough drive. This road is subject to seasonal closings. Call the Pedlar Ranger District (540-291-2188) for more information.
Trail rides and racing are featured at Big Dogs, near Gore, Va. If you're interested in large-scale Jeep adventures, this may be your ticket to ride. They have rides for members only that range from beginning to advanced trails. And also have a public two-day ride event. This year's ride is held in Winchester, VA April 30- May 1, 2016.
More opportunities:
Take your jeep out for high adventure on privately-owned land. Your best bet is to join a Jeep Club or attend a rally of trail enthusiasts in your area. Another option for getting out in nature, of course, is to let your Jeep take you to one of the beautiful state parks or forests, or to a camping area along the Appalachian Trail. There are legal trails available for you and your favorite Jeep, and a wide variety of other activities – camping, hiking, fishing, birding — to enjoy once you park the vehicle.
One thing is certain: If you own a Jeep in Virginia, you can't help but have a lot of fun in this little vehicle that has been loved by Americans since the early days of World War II. As you drive it on your daily errands around town or steer it through the rocky terrain of a mountain trail, you will appreciate the sturdy underpinnings that made it the classic military "general purpose" vehicle (GP = Jeep). Those humble roots have given life to the vehicle that we all love today.