How To Choose the Right Jeep Lift Kit For You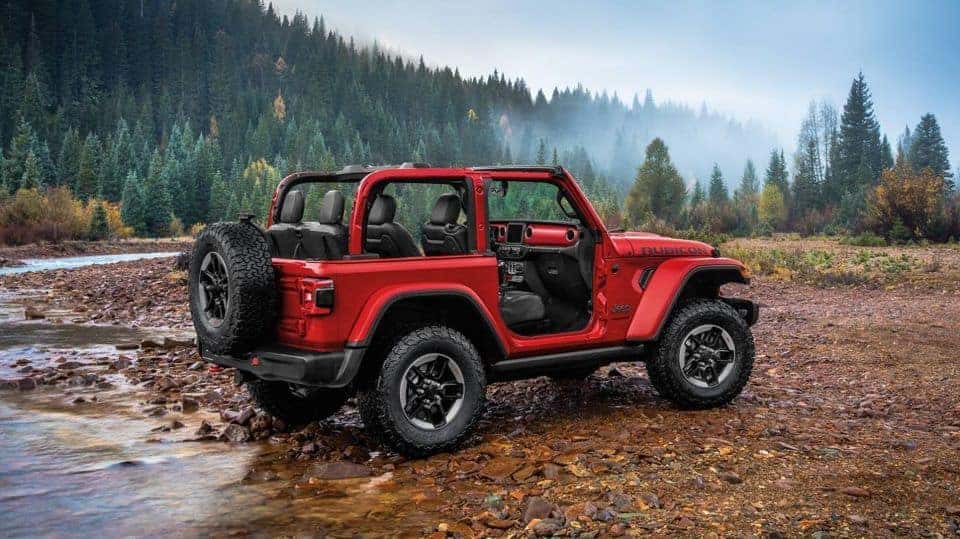 If you've ever considered purchasing a lift kit for your Jeep but weren't sure where to start, this guide is for you. Find out what to consider when you're choosing the right lift kit for your Jeep.
What Is A Lift Kit?
A lift kit is a group of parts that replaces the factory springs and shocks to increase the ride height of your Jeep. Though Jeeps are built to tackle the off-road, they can't clear everything you'll see on the trail on their own, so a lift kit is a great way to add height and capability to your Jeep.
There are two types of lift kits available: suspension lifts, which are most common, and body lifts. A body lift ups the distance between the frame and the body of the Jeep while the suspension lift puts more distance between the axles and the frame.
Should You Lift Your Jeep?
Lift kits aren't for every Jeep driver, and there are a few important things to consider before you purchase and install a lift kit.
How will you use your Jeep? – If you're going to have a combination of daily driving and off-roading, you'll need a balance between on-road drivability and off-road suspension flexibility. If your Jeep is just for your trail-time adventures, your main concern will be off-road flexibility.
White size and type of tires will you use? – The size and type of your tires, along with your drivetrain, make just as much of an impact on your off-road experience as a lift kit does.
How much are you willing to spend on the lift kit? – Lift kits come in a variety of prices, and it's important to shop with a budget in mind.
Additionally, if you aren't an experienced mechanic, it's best to have your lift kit installed at an auto shop to ensure the job is completed properly.
You might also like: Things You And Your Pooch Should Do This Season
Choose The Right Size
There are several factors that contribute to finding an appropriately-sized lift kit, but generally, you'll want to consider tire size and the capabilities you want your Jeep to have. If you upgrade your Jeep to have 33-inch tires, a simple 1.5-inch lift will be plenty, while 35-inch tires require at least a 2.5-inch lift and possibly up to a 3.5-inch lift. If you plan to go all the way up to 37-inch tires, you'll need at least a 3.5-inch lift but preferably a 4-inch lift.
Once you've chosen the right lift kit for your Jeep, let us install it at Safford CDJR of Springfield, where we get the job right the first time, every time.