Have A Blast At Go Ape!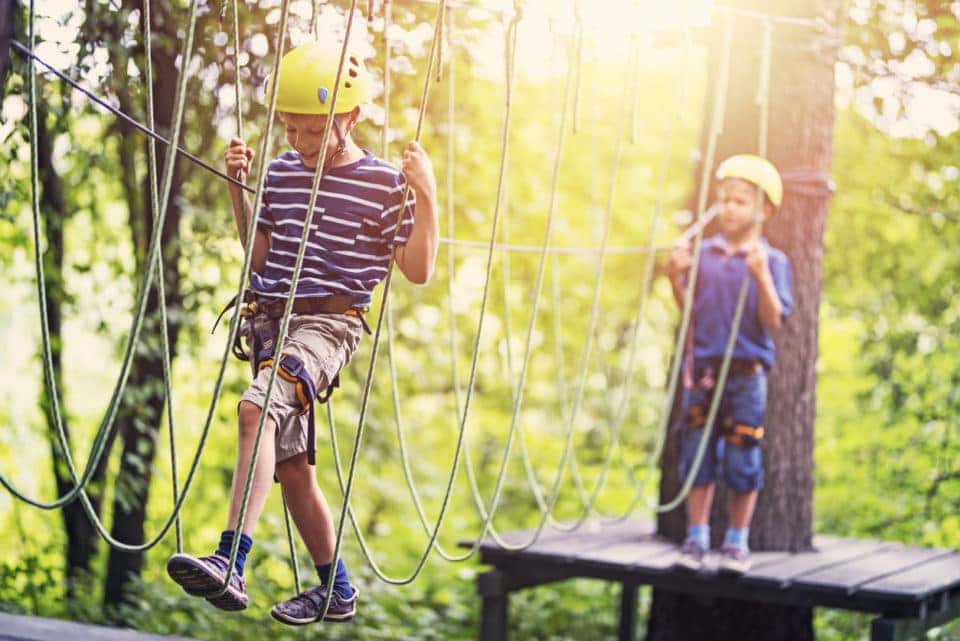 Sometimes, you just want some more adventure in your life. You want to get outside into nature and do something fun and active. But you may not know where to go, or you may not have the necessary equipment to do everything you want to do. However, that's not a problem when you pay a visit to Go Ape! This adventure park will give you just about everything you need to have an incredible outdoor adventure. Whether you want to bring the little ones or just go on an adults-only adventure yourself, it's hard not to have a wonderful time when you go to this place. It just opened on March 30 of this year, so get the scoop on what you can expect when you visit.
Go Ape Treetop Adventure
Even if you spend a lot of your time outdoors, you probably don't get to see the canopy of the forest very much. But all that will change when you go on the Go Ape Treetop Adventure. This high ropes course is about so much more than just zip lining (though the zip lines are a lot of fun)! You'll go through obstacles, swings, and bridges that will give you the chance to admire the beautiful views. Adults ages 16 and up will pay $59 to take part in this ropes course, and kids who are aged 15 and under (with a minimum height of 4'7") pay just $39 to participate.
You might also like: Chesapeake Jeep Club
Go Ape Treetop Journey
If you have little ones or you want a shorter and slightly easier course, you'll love the Go Ape Treetop Journey course. It is the most exciting way to climb trees. This course will take you about an hour, and it includes bridges, zip lines, swings, and more. It helps kids and adults alike get more physical activity and inspires a love for the great outdoors. This course costs just $29.
Are you ready to visit Go Ape!? Just make sure you have a way to get there without any problems. If you don't have a ride that has what it takes to get you there, you need to pay us a visit here at Safford CJDR of Springfield in Springfield, Virginia. Come see what kinds of vehicles we have available, and we will help you get into a new car in no time at all.