Head Out For An Adventure At Go Ape Treetop Adventure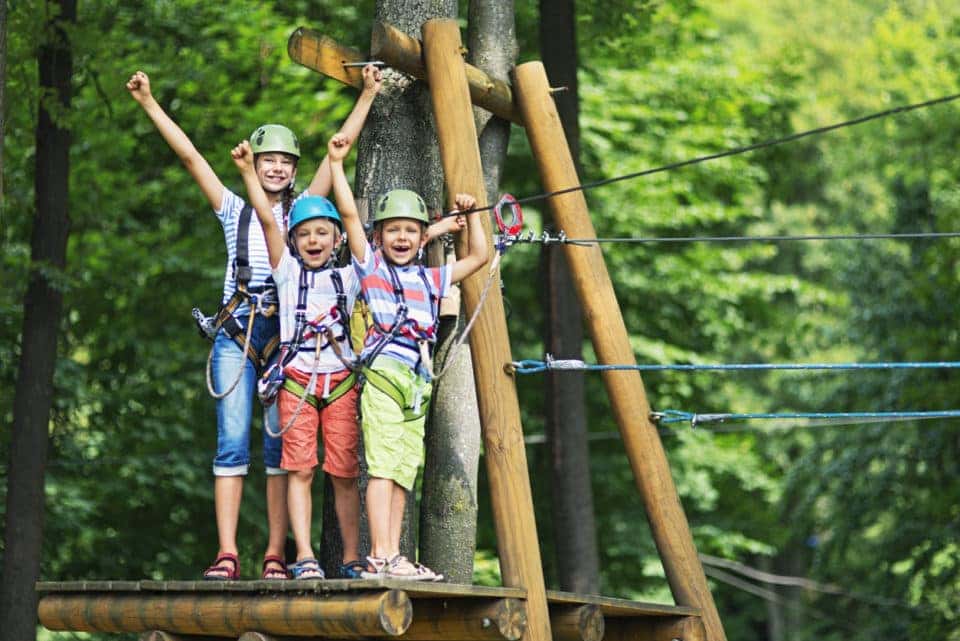 Throughout the summer months, it's fun to get outside to not only enjoy the fresh air, but gain a sense of adventure with hikes through the woods, games at the park, and much more. Summer is the perfect opportunity to explore your wild side and enjoy all the earth has to offer. A great place for you and your friends or family to visit is Go Ape!
About Go Ape
At Go Ape, the motto is to live life adventurously! There are many different locations all across the country – even here in Springfield, VA! You'll find the location at 7550 Reservation Drive. At Go Ape, you and your friends can enjoy a self-guided 2-3 hour journey through the forest canopy! Taking zip lining to an entirely new level, Go Ape allows you to not only fly around on various zip lines, but tackle dangling obstacles and much more!
The Two Adventures
When you visit, you'll have two separate adventures to choose from. You can choose the Treetop Adventure or the Treetop Journey. Let's break it down:
Treetop Adventure – With the Treetop Adventure, you can enjoy a 2-3 hour aerial journey through the forest canopy. With the use of zip lines, you'll be able to tackle obstacles and enjoy swings. On top of that, you'll enjoy the scenic Virginia views!
Treetop Journey – With the Treetop Journey, you can enjoy 1-hour of engaging outdoor recreation. Here, the focus is on a high-ropes experience which allows you to travel from the ground up into the trees. This option features 20 obstacles and 2 zip lines.
As you can see, Go Ape offers thrills and excitement. If you're looking for a sense of adventure this summer, Go Ape is a great place to be! Make plans to visit with your friends today!
You might also like: Spend A Day At Lake Accotink
While in Virginia
If you find yourself enjoying the beautiful Virginia views at Go Ape, why not get behind the wheel and cruise the Virginia roads to enjoy even more scenery? To get you started, be sure to visit Safford Chrysler Dodge Jeep RAM of Springfield. At our dealership, we offer top-quality vehicles and customer service. We know how important it is for drivers to have a variety of options to choose from. Take a look at our incredible inventory online today!
Our dealership is conveniently located at 7611 Loisdale Rd, Springfield, VA 22150 which means residents of Donovans Corner, Lake Ridge, and Alexandria are just a short drive away. Once you arrive, our team of experts will be happy to sit down with you to show you around, fill you in on our deals, and let you take a test drive or two. We look forward to seeing you soon and helping you find your dream ride!