Go Ape Treetop Adventure Course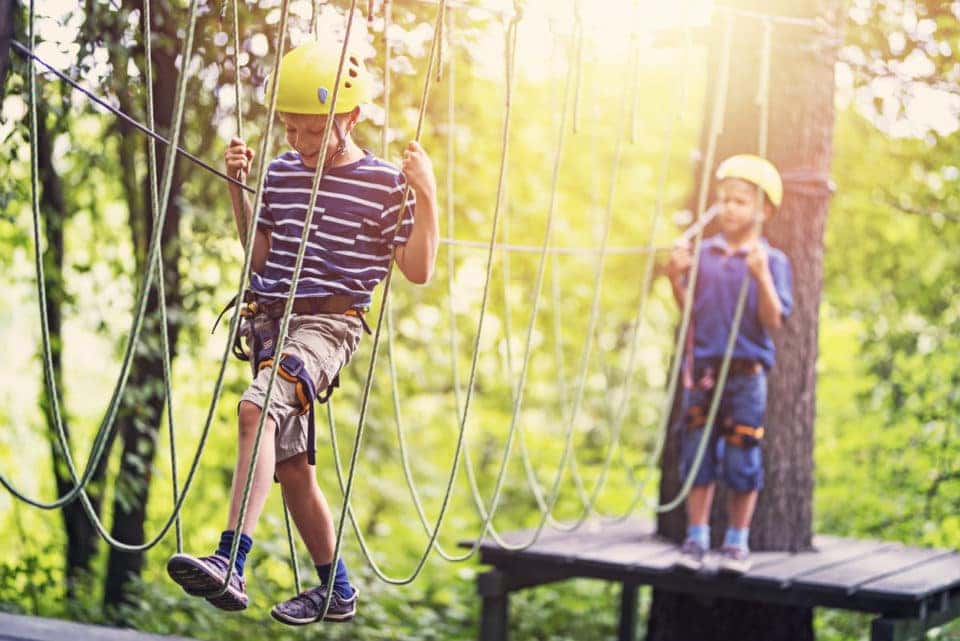 You always say you want to have more adventures, but they always seem so expensive and far away. But what if there were a way that you could have an amazing adventure while still staying close to home? Don't worry, you can. At Go Ape Treetop Adventure Course, you can have the adventure of a lifetime without even having to drive far at all. Check out why so many people love this treetops rope course and how you can get in on the fun.
So, What It Is?
You may be wondering what exactly Go Ape is. Well, it's a ropes course and zip lining area that's perfect for adventurers of all ages. You can take a two- to three-hour journey through the canopy of trees above, all while navigating the ropes. But don't worry, it's completely safe because you are strapped in the whole time. If you have little kids who want to join in on the fun, they will love the Treetop Junior course. If you want some high-speed adventure, you can even take a ride on a zip line through the canopy, which will give you an unprecedented view of the treetops.
You might also like: George Washington's Distillery & Gristmill
Great for Groups or Parties
Sure, going to Go Ape Treetop Adventure Course is fun by yourself or with your family, but you can have an even better time when you go with a big group. If you have a child's birthday party coming up, you should make your reservations now. But it's not just for the kids – you can enjoy a corporate party here or just have a get-together with all your closest friends and neighbors. Take advantage of how close this place is, and plan an adventure with your favorite people.
This is one great way to start living a more adventurous life. But to make things easier for yourself, you have to be available when adventure is calling, and you can't do that without a great vehicle. After all, how are you going to get to visit all the amazing destinations you want to see and things you want to do? That's why you need a new car from Safford CDJR of Springfield in Springfield, Virginia. We provide our customers with the best rides for all types of adventures, so come see what's on our lot today.