Go Ape South Run Park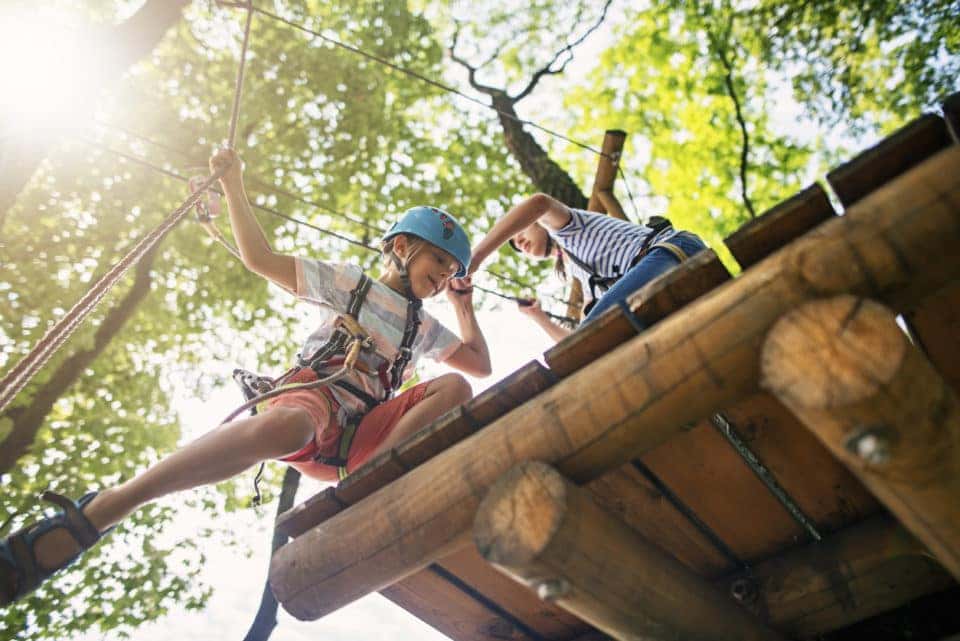 Are you an adrenaline junkie? Does the idea of flying around among the treetops excite you? Yes? Then the perfect attraction is waiting for you in Springfield, Virginia. It's the Go Ape South Run Park rope course adventure. The Go Ape Treetop Adventure is for people aged 16 and over, and the Go Ape Treetop Junior course is for people of all ages. The treetop adventure costs $58 for adults and $38 for kids 15 and older, while the other ropes course costs $28. If you've never been on a ropes course, now is your chance. If you have been before, now you have the chance go to on one of the best, if not the best, in the area.
A True Adventure
Here's how the course works. You'll embark with your crew on a course that increases in difficulty as you move along. You can go at your own pace, and there is an instructor on hand if you need any help. If you don't need help, your instructor will stay out of the way and let you tackle the course all by yourself. It's fun to overcome the various challenges on the course. Get ready to be impressed by what you can do.
The Tarzan Swing
The Tarzan Swing is the best part of the course, especially if you're an adrenaline junkie. It's been described as terrifying, but it is also fun.
Here's something you need to know, though. If you're not that much of an adrenaline junkie, you can skip the swing. That's what's so cool about Go Ape. You can get as wild as you want, but it's OK to skip some of the aspects of the course. That way, no one has to feel left out.
You might also like: The Quirky and True Story Behind the World's Largest Jeep
Safety First
The idea of going up in the treetops can seem terrifying, but you are secured by a zip line the entire time. It's easy to forget that you have the zipline keeping you up, but if you were to fall, you wouldn't go far at all. The zip line will keep you in place, so you can go back to enjoying the course.
The staff also goes over the safety rules with you, so you will know exactly what to do when you're on the course. They take safety really seriously, which is important for these types of courses.
We also take safety seriously at Safford CDJR of Springfield in Springfield, Virginia. Stop by, and we will go over all the safety features you get with a Chrysler, Dodge, Jeep, or Ram. We can also go over other cool features, such as the LCD screens, navigation, and more. Come by on your way to the course so we can help you find the wheels you need for all your adventures.