Find Plenty of Indoor Fun at Flight Trampoline Park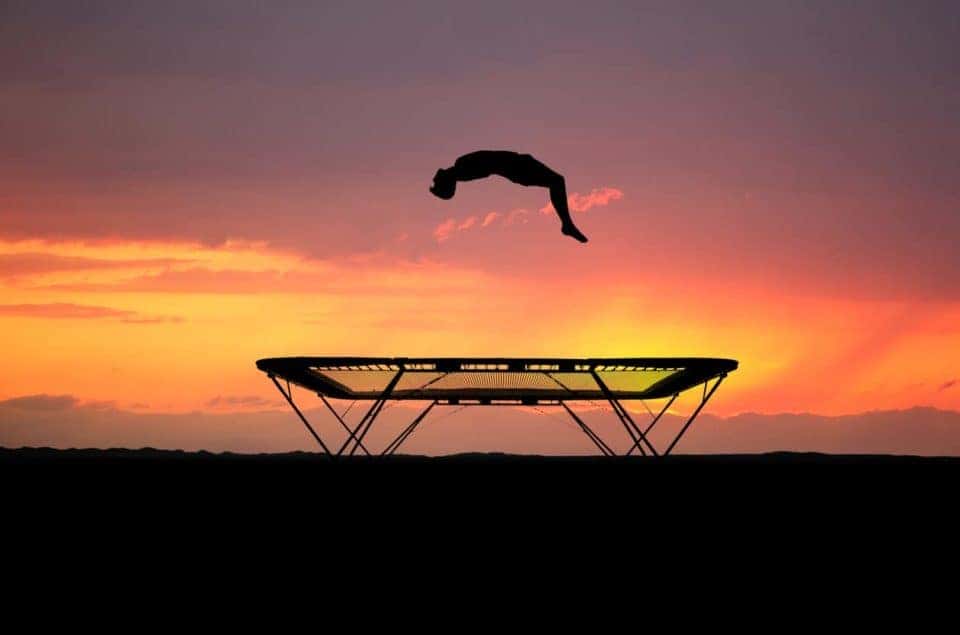 It might be cold outside, but it's nice and warm at Flight Trampoline Park. Stop by the park this week and get a ticket to jump for an hour or two. You and the family will burn off some calories and energy, and you will have a blast. Get ready to reach the sky at this fun park. You will bounce your way to a great time when you stop by.
Get Adventurous
This isn't the same type of jumping you did as a kid. You can bounce off walls or hit the airbags. The trampoline park is a great place to let your adventurous spirit out. Get as wild as you want when you're here, and then return to the real world when you're done.
Play Some Sports
Think you can't have fun jumping for an hour or two? Think again. This place goes beyond jumping. You can also play dodgeball and basketball when you jump. That adds a new dimension to the fun and ensures everyone has a blast the entire time. Be sure to bring some friends along so you can compete against them.
Safe Space for Kids
If you have small kids, the idea of letting them run free at the trampoline park might be a little frightening. But you don't have to worry here. There is a 2,000-square foot kid's area that has a large foam pit and trampolines. Your kids can play in the area without coming into contact with big kids or adults. That way, they will have some safe fun. That's a huge relief if you have small children.
You might also like: Love to Brunch? Check Out These Springfield Restaurants
Get Fit
You know that jumping on a trampoline is a great way to burn calories, but you might not realize Flight Trampoline Park has workout classes. Fitness classes burn a ton of calories in a short period of time, so you can fit into that tight pair of jeans in no time. Oh, and you can bring your kids if they are six and under. They can hang out at the Kiddie Court while you work out.
You can buy your fitness classes in bulk and keep burning those calories day after day. You will transform your body after you attend classes for a while.
The fun doesn't have to end at the trampoline park. Keep the fun going by picking up some new wheels at Safford CDJR of Springfield in Springfield, Virginia. Grab a new set of wheels to take to the trampoline park or on your next family vacation. Your Chrysler, Dodge, Jeep, or RAM will be perfect for having fun out on the open road.