End The Summer Right With A Cookout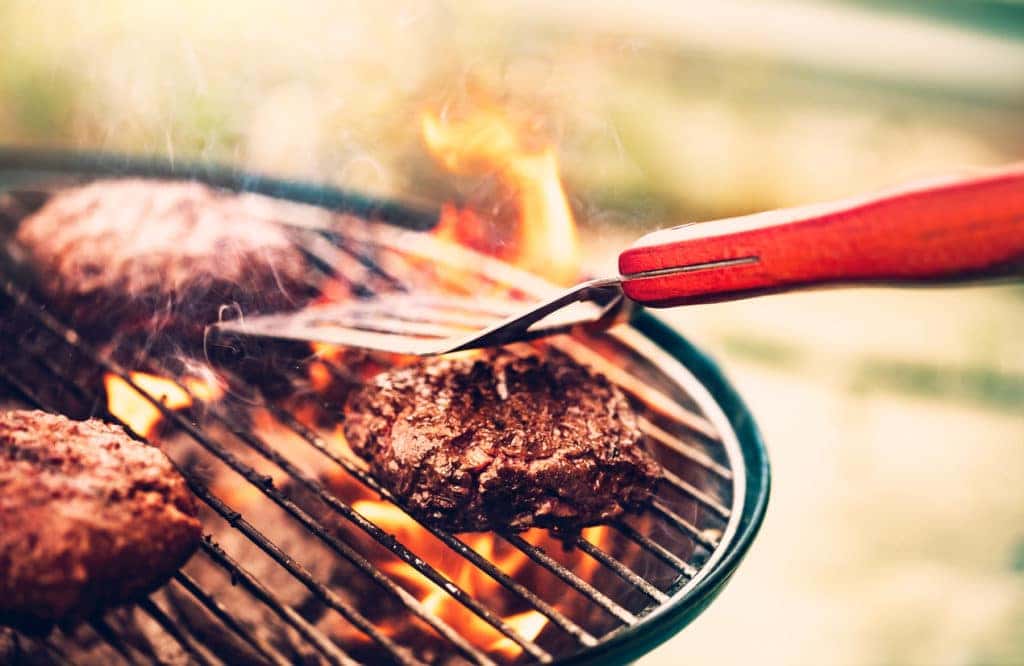 While this long, hot summer must eventually come to an end, there's still time for another cookout with friends and family. If you want to end summer on a high note, be prepared and throw the best cookout of the season!
Setting the Scene
Make sure that you have plenty of elbow room around your grill, but don't set your cooking station too far away from your guests. You may be busy grilling away, but you don't want to miss out on the festivities while the meal comes together. If there's enough space, you can bring out a yard game or two away from the grill. Corn hole and horseshoes are always great options. If your event goes on into the evening, illuminate the cookout with some string lights and tiki torches.
Prepping the Cooking Space
Once you've found where you want to cook, make sure your grill is clean and free of any remnants from your previous cookout. Remember that a warm grill is easier to clean than a cold one, so it's wise to clean the grill after each use. It's also a safety precaution to keep a spray bottle at your station in case the grill flares up.
Grill Like an Expert
While you're watching the food cook, it can be tempting to keep flipping everything, but in this case, less is more. One flip should usually do the trick, and if the food is still sticking to the grill when you try to flip it, give it more time. You may have seen other backyard cooks use a spatula to press down and squeeze the juices out of the meat, but that diminishes the flavor and can cause flare-ups. It's best to let meats cook through their natural size. Once everything has been cooked, give it time to rest before cutting and serving. All the flavors and juices inside need a chance to spread evenly after being stirred by the heat.
A Good Spread
No matter how close your family and friends are, everybody has different tastes, so it's important to offer some variety when you're cooking for a crowd. You can start with a cold dish that may be prepared ahead of time. A fresh summer salad is always a safe bet, and you can follow that up with chilled fruit, pasta salad, or coleslaw. If you have vegetarian guests, you can treat them to some grilled vegetables. Heat brings out the flavors of Zucchini and squash, and they're both in season throughout the summer. Ketchup and mustard are always welcome, but if your guests like to spice things up, consider bringing hot sauce as well. While you can always prep a cold dessert like cake or ice cream, keep the grill going and let everyone make their own s'mores.
You might also like: Find Your New Date Night Spot In Springfield!
Safford Chrysler Dodge Jeep Ram & FIAT of Springfield
If you're hungry for substantial savings, we can help you find a new vehicle for a great price at Safford CDJRF of Springfield! If you're in the market for your next ride, take a look through our inventory. When you see something exciting, come see us for a test drive.