D.C. Skydiving Center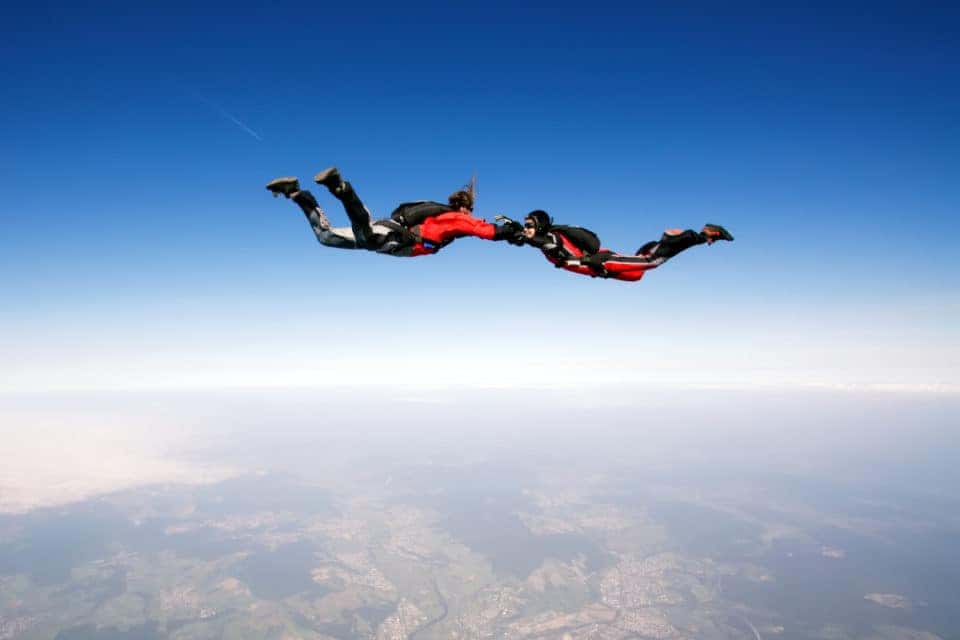 Skydiving is one of the most thrilling things you can do. When you feel the air whipping through your hair as you plummet toward the earth, you will feel an amazing sense of wonder and peace – along with plenty of adrenaline, of course. Sound like fun? If so, you have to visit D.C. Skydiving Center. It's the best place to have an adventure and see D.C. from above. Get more information on what to expect from your skydiving adventure and get ready for an experience of a lifetime.
Tandem Skydiving
Maybe it is your first time going skydiving. If that's the case, you may be a little bit nervous about the whole experience. After all, it's a pretty extreme activity, and freefalling from such a height can be intimidating. But beginners always go tandem skydiving. That's when an expert skydiving goes with you so he or she can deploy the parachute without you even having to think about it. That can make you feel a lot safer, and it means that you don't have to remember how to work the parachute or anything else when you get up in the air. You just leave it up to the experts.
Get a Photo
Are your friends and family members going to believe that you actually decided to skydive? If you think they may have a hard time accepting your story, you need to provide evidence. You can do just that when you opt to get a photo taken. A photographer will snap a picture of you as you freefall through the air, catching your expression the whole time. Not only will this picture provide the perfect piece of photographic evidence, it will also serve as a memory you can save for a lifetime. If you want to take it to the next level, you can even get a video.
You might also like: Visit The Woodlawn And Frank Lloyd Wright's Pope-Leighey House
Safe and Secure
Some people worry that skydiving isn't as safe as it's made out to be. While skydiving is an extreme sport, it isn't that dangerous when you trust the professionals. That's certainly the case at D.C. Skydiving Center. The people who work there are committed to your personal safety and will do everything possible to ensure that you have a safe, relaxing, and enjoyable ride. Therefore, you don't have to worry. Just get ready to have an amazing time!
Skydiving is an adventure of a lifetime, but you need something to help you experience your everyday adventures. We can help you find just the right vehicle for that here at Safford CDJR of Springfield in Springfield, Virginia.