Celebrating Earth Day in Fairfax County, Virginia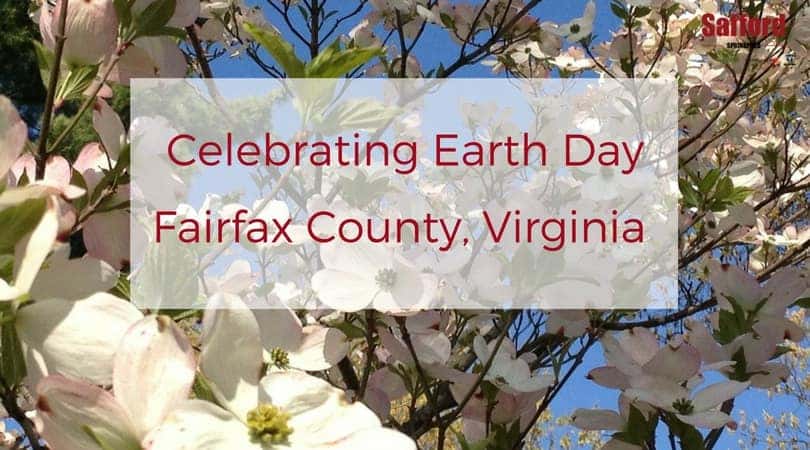 Everyone here at Safford of Springfield encourages the community to participate in Earth Day this year. We have highlighted some of the most popular events for 2017 where the whole family can participate in activities and learn how to live more sustainably.
SpringFest
April 29, 2017
10:00 a.m.-4:00 p.m.
3650 Historic Sully Way
As Fairfax County's
official Earth Day event, SpringFest is the largest family-friendly Earth Day event in the area.
The event has over 75 vendors and activities to help teach the importance of
keeping the region clean, green, and sustainable.
Some activities include the fun run, environmental crafts, bees and the trees,
and more. Be sure to eat lunch while you're there, over 16 food trucks will be
in attendance.
Healthy Strides Expo at SpringFest
April 29, 2017
10:00 a.m.-4:00 p.m.
3650 Historic Sully Way
The free Healthy Strides Kids Zone Expo is also happening at SpringFest. The Kid Zone is
for children ages three  and up with
activities like an obstacle course, goodie bag, t-shirts, moon bounces, and
fitness class demos.  There will also be
two fun runs, one at 11 a.m. and the other at 2 p.m. This expo has partnered
with Whole Foods, Trader Joes, Fairfax
County Park Foundation, and more.
Daniels Run Trail
April 22,2017
10:00 a.m.-noon
3705 Old Lee Highway
Wanting to take the family to do a little cleanup?  Help the Daniels Run Trail celebrate Earth Day by cleaning up
the trail. Other activities include making bird feeders from recyclable
products, while also learning about waste
reduction and recycling from the City's Environmental Sustainability Group. This
event is FREE and is suited for all ages accompanied by a parent. For questions
about the event, contact parksrec@fairfaxva.gov
Natural Causes Art Exhibit
April 20, 2017 at 6 p.m.-May
4, 2017 at 8:00 p.m.
City of Fairfax City Hall
10455 Armstrong Street
The City of
Fairfax Environmental Sustainability Committee will host the 2017 Earth Day Art Exhibit "Natural Causes"
This exhibit will feature the impact of nature on your daily life. The art is created with mixed materials
related to the natural environment.
Hidden Oaks Nature Center Nature Walk
April 22, 2017
2:30 p.m.-3:30 p.m.
7701 Royce Street,
Annandale, Va.
The Hidden Oaks Nature
Center an interactive
exhibit with trails for families to discover nature. For Earth Day, the Nature
Center will having a Celebrate Earth Day with Outdoor Play event, offering free
guided nature walks with a family scavenger hunt. There's also a chance to do
some crafting with recycled products. Children younger than age 10 must be accompanied
by an adult.
Ellaner C. Lawrence Park recycling
April 22, 2017
11:00 a.m.- noon
5040 Walney Road, Chantilly,
Va.
$6 per person.
Head to C.  Lawrence park
to learn all about recycling, composting,
and other sustainable practices. Use your creativity to turn recycled household
materials into fun new items. While you're at the park, take the time to tour
the Walney Visitor Center from noon.- 5p.m. The center is actually a converted
1780 farmhouse with exhibits, children's area, greenhouse, and more.
This Earth
Day, spend time outdoors and learn how to live more sustainably. Simple changes like switching to a hybrid vehicle can
make a positive impact in the world. Read more about the new Pacifica Hybrid
minivan and its hybrid battery and fuel efficiency capabilities. Happy Earth
Day!