Beginners Guide to Off-Roading in Virginia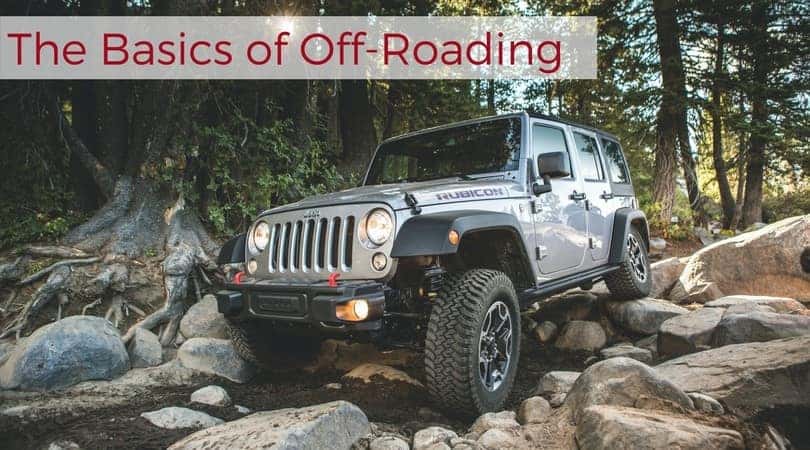 You don't have to be a die-hard rock crawler to enjoy off-roading in Virginia. If you're wanting to dip your toe into the
off-roading world, but don't know where to start, we've got you covered with our
beginner's guide to off-roading.
The Basics of Off-Roading
The obvious starting point is purchasing an off-road vehicle capable of fulfilling your
off-roading dreams. Most stock 4×4 vehicles already have some decent off-road
capabilities, which is perfect for beginners wanting to try beginning to
intermediate trails. Don't attempt any steep crawls or water crossings right
away, you will need more experience and proper additions to your vehicle to
make it through safely.
General Off-Road Terms: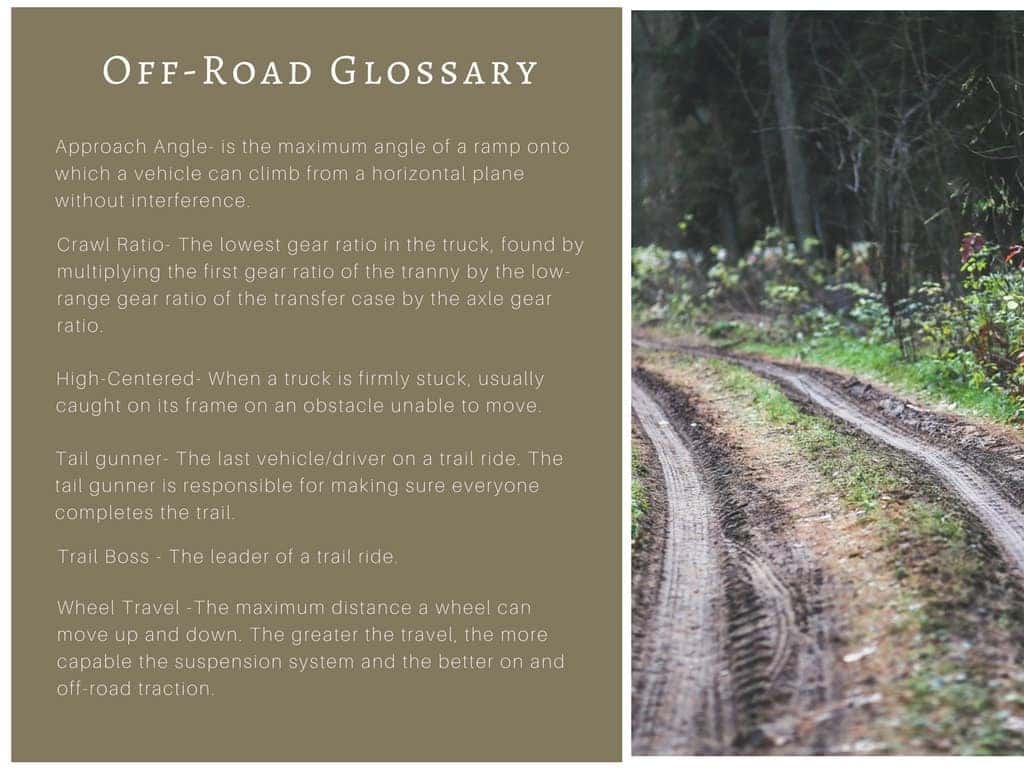 Here are more off-roading terms from fourwheeler.com.>
Legal Off-Road Trails in Virginia
Ask any off-roader, finding the perfect trail can be hard, and sometimes it's who you know and what areas of land you can get access to. For beginners, we recommend sticking with an off-road park, riding in group events, or legal trails offered in the area. Below are some of our recommended parks and trails.
Chaos Off Road Park
Chaos Off Road Park is located right across the border in West Virginia. From Springfield, VA you're looking
at an approximately a 2-hour drive out of
town. This park is privately owned and hosts events during the year for riders,
typically held during the spring and summer seasons. Chaos Off Road Park has a
little something for everyone, check out their website for upcoming event
dates.
Big Dogs OffRoad
Big Dogs OffRoad is located at the Cove Campground
in Gore, VA. They organize large-scale
rides and lots of events for the off-road community. Like Chaos Off Road Park,
this property is closed to the public except during events. Most events feature
night runs, roll over Jeep Teeter-totter, and other fun activates for everyone.
George Washington National Forest
>Another popular off-road destination in
Virginia is the George Washington National Forest. With a variety of trails, there's something for each experience
level. Be sure to call beforehand and get
your day pass permit for the trails and any additional information about you'll
need. Plan ahead by checking out this trail map of the area>.
Here
are some of the featured trails:
Flagpole Knob in Harrisonburg 
Rocky Run 
Gauley Ridge/Old Long Run 
Old Ridge Estate 
Reddish Knob Spur 
Meadow Knob 
Second Mountain 
Dictum Ridge 
Potts Mountain Jeep Trail 
Kennedy Ridge
Off-Road Safety Tips
Before your first trail rides, make sure you have some off-road essentials. We recommend
you have the following:
Full tank of gas 
Tow chain or rope 
Spare tire 
Spare tanks of water and fuel 
First aid kit 
Phone or two-way radios with your group
Key takeaways: it's
important that you do your research and are comfortable with the level of
difficulty of each trail. Also, make sure
you are prepared for emergency situations and use the buddy system while
riding. Virginia and West Virginia offer some of the best off-roading
experiences anyone can ask for, now it's time to get out there and hit the
trails!
>For all of this
year's top off-road events in
Northern Virginia read our blog>.