Animal Encounters At Roer's Zoofari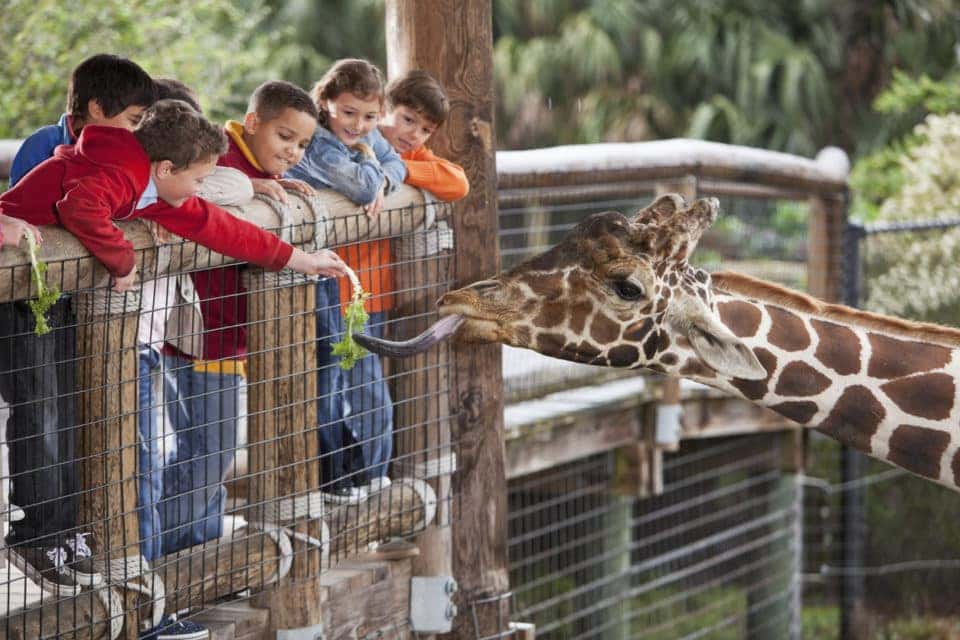 You don't have to go out in the wild to encounter a wildlife. You can come nose to nose with an assortment of wildlife by embarking on an animal encounter at Roer's Zoofari. This is how it works. Just go to the Zoofari any time during the week from 9 a.m. to 6 p.m. and buy an admission ticket. These tickets are $17 for adults, $12 for kids ages 3–12, and $15 for seniors and members of the military. Then, take a safari tour, head to the barnyard, or visit the parakeet adventure aviary. You will get the chance to interact with and feed the animals in each spot. You can't enjoy animal encounters like this anywhere else in the Vienna, Virginia, area, so be sure to head to the Zoofari.
Feed the Baby Goats
The baby goats probably provide the best animal encounter at the Zoofari. These baby goats are obviously used to being fed by humans, and they'll come right up to you for a little bit of food. They're so cute and cuddly, and they love their human companions. It doesn't matter if you're going to the Zoofari with a small child. Be sure to stop by the goat area and feed them. This is an experience you won't want to miss.
Stop by the Parakeet Adventure Aviary
If the baby goats provide the best animal encounter, the prize for second place goes to the parakeets. You can buy a feeding stick at the aviary's entrance. Once you have your stick in hand, the birds will zero in on you. Just like the goats, the birds are used to human interaction and will land right on your hand to eat the food.
You might also like: School's Out! Pay a Visit to Great Waves Waterpark
Don't Forget the Camels and Giraffes
The Zoofari has camel and giraffe encounters at certain times throughout the day. You don't just get to feed them, either. You can pet them, as well. Be sure to feel the giraffe's tongue. It's worth the price of admission alone.
You're going to have a lot of cool stories to tell after you leave Roer's Zoofari. You'll also be ready for your next adventure. That's where Safford CDJR of Springfield in Springfield, Virginia, can help. We can help you pick out a vehicle that is ready to take you from adventure to adventure. See us before you embark on your next adventure, and we'll set you up with the right wheels for the job.