Try Out Aerial Yoga!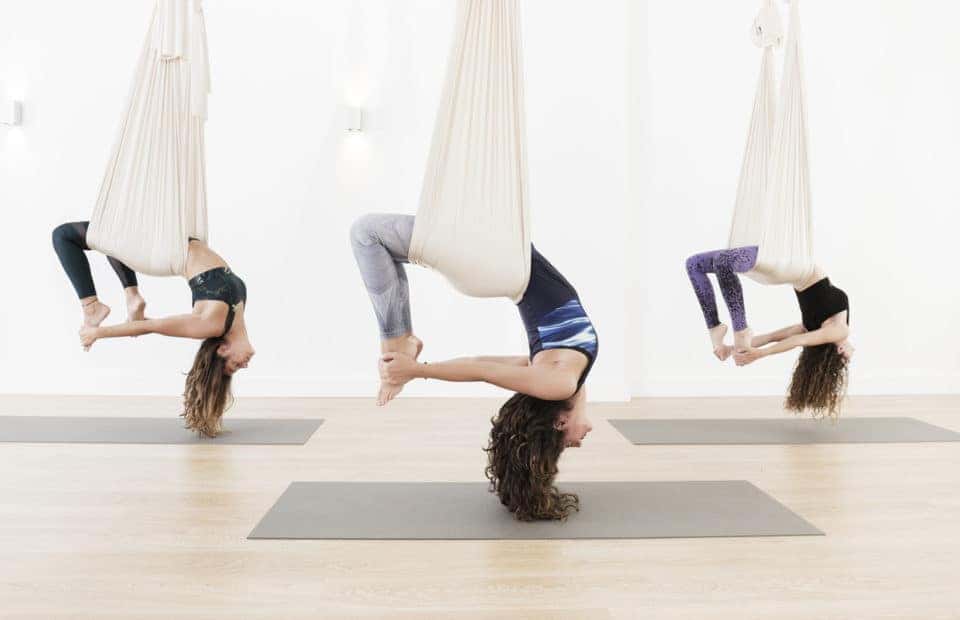 Chances are you've taken a yoga class or two in your life. And if you have, you know just how rewarding it can be. It's so much more than stretching – it can help you get into shape, develop a healthier relationship with your body, and even improve your mental health. But if you want to take your practice to a whole new level, you should consider doing aerial yoga. Aerial yoga involves using a hammock-like device, or sling, that hangs from the ceiling while you are practicing. Not only does it give you a way to cultivate more stability in your practice, but it also allows you to go deeper in your stretches, opening you up to a whole new world of possibilities for your fitness routine.
If you want to participate in an aerial yoga class, head to Calisthenics Revolution right here in Springfield, Virginia. These classes take place every Friday at 7 p.m., and they can help you build up an aerial yoga practice in a gentle but effective way. It's a good idea to sign up for class beforehand, so you know there is a spot available for you. After all, this is a popular workout class, and it often fills up fast. Now, take a look at some tips and tricks that will ensure you have the most successful class possible.
Wear Tight-Fitting, Breathable Fabric
For any yoga class, you'll want to wear tight-fitting, breathable fabric, but it's especially important when you go to an aerial yoga class. Wearing loose clothing could cause you to get caught on the sling, which can be uncomfortable and can take you out of the moment. And since this is a workout, you want to make sure your clothes are light and breathable.
Leave the Jewelry at Home
Again, you want to spend your time at class focusing on your movement and your breath – not on your jewelry. Jewelry can easily get caught in the sling, which can cause problems during your class. Therefore, leave your jewelry at home.
You might also like: Grab A Slice Of Pizza At These Local Spots
Relax Into the Poses
People who are used to working out but don't tend to do yoga too much can find it difficult to relax into poses that are meant to be held for several minutes. But this is all a part of the process. Don't try to speed through the workout or engage your muscles when it's time to lean back and relax… just enjoy the moment and listen to your instructor.
Make sure you can always get to your yoga classes on time by purchasing a new vehicle from Safford CJDR of Springfield in Springfield, Virginia.