7 reasons why the 2017 Chrysler Pacifica is the ultimate kid's vehicle
1. Uconnect rear-seat video screens
Built in 10" touchscreen entertainment systems allow for kids to watch movies, play video games, use apps and surf the web. These seat back screens allow kids to stay entertained during long commutes and road trips. The Uconnect system also allows for parents to take an instant screenshot to see what  kids are viewing.
2. Are We There Yet App
This app comes automatically installed in the Pacifica's Uconnect
entertainment package. This app shows the estimated arrive time of arrival and remaining
distance in miles in a fun, visual way that kids can interact with.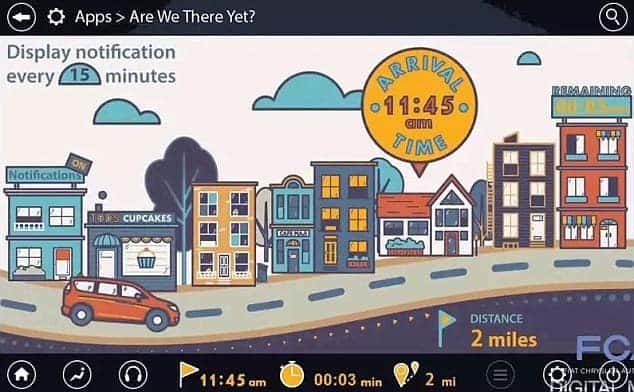 3. Stereo systems
The Pacifica's entertainment system comes with a standard six-speaker system with Active Noise Cancellation (ANC), to detect unwanted noises and combat them by playing opposite tunes frequencies from the stereo. Those who like to jam out to sing-alongs or Frozen's "Let It Go" can choose between the 13-speaker Alpine system or the 20-speaker Harman Kardon system.
4. Door handle for kids
Heavy minivan doors can be hard for kids to open by themselves. The Chrysler Pacifica has Chiclet buttons – smaller buttons built in underneath the main handle – on the rear sliding door. These allow little kids with small hands to manage the doors from the outside by themselves. Kids can get themselves in and out quickly and easily, which makes drop-offs at school or practice a breeze.
5. Stow 'n Go seats
The Pacifica seats 8 passengers with the new "Stow 'n Go" seats. These seats give kids the option to push a button to move front seats forward and allow the second-row chairs to be stowed. By pressing the button twice, the front seat moves back into its starting position. This is perfect if you need your child to help move seats around for teammates and friends.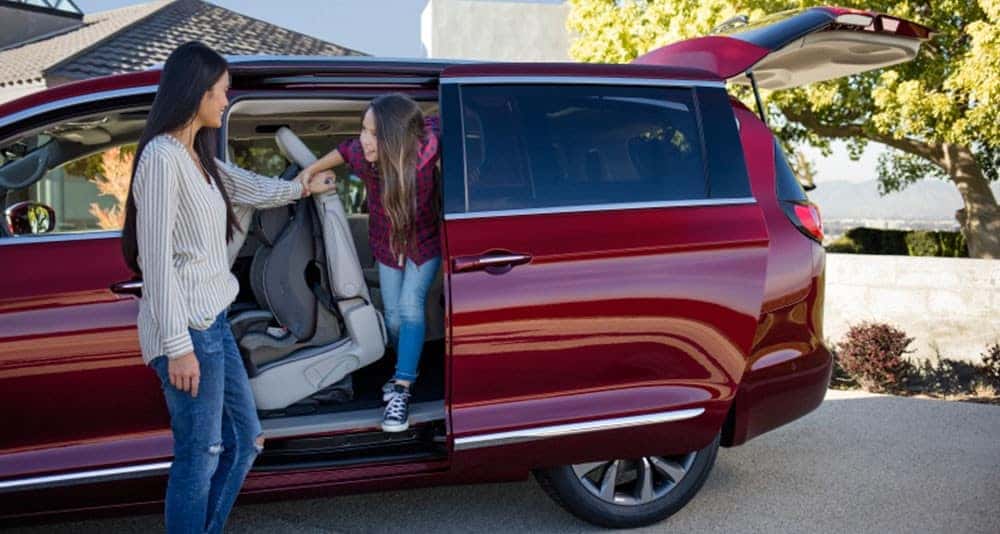 Storage space
With easy
seat stowing, the Pacifica can handle any kid's hobbies. On either side, all
three rows of seats can be stowed for easy bike transportation, sports equipment,
toys and more.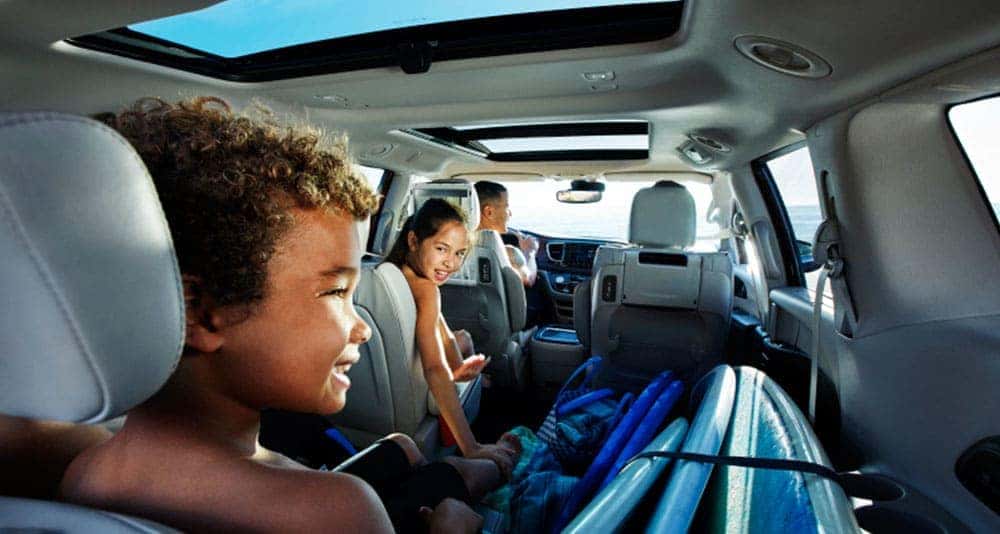 7. Built- in vacuum
The Pacifica
comes with a built-in vacuum for everyday messes. The vacuum comes with a 14-foot
hose with a 14-foot extender for 28 feet of vacuum capabilities for all those pesky
crumbs and snacks that go flying the air. The vacuum can run for about 10 minutes
on battery life even after the vehicle is off.
Want to see the Pacifica for yourself? Visit Safford of Springfield today
for a test drive with your family!