5 Reasons To Feel Safe In A Jeep Compass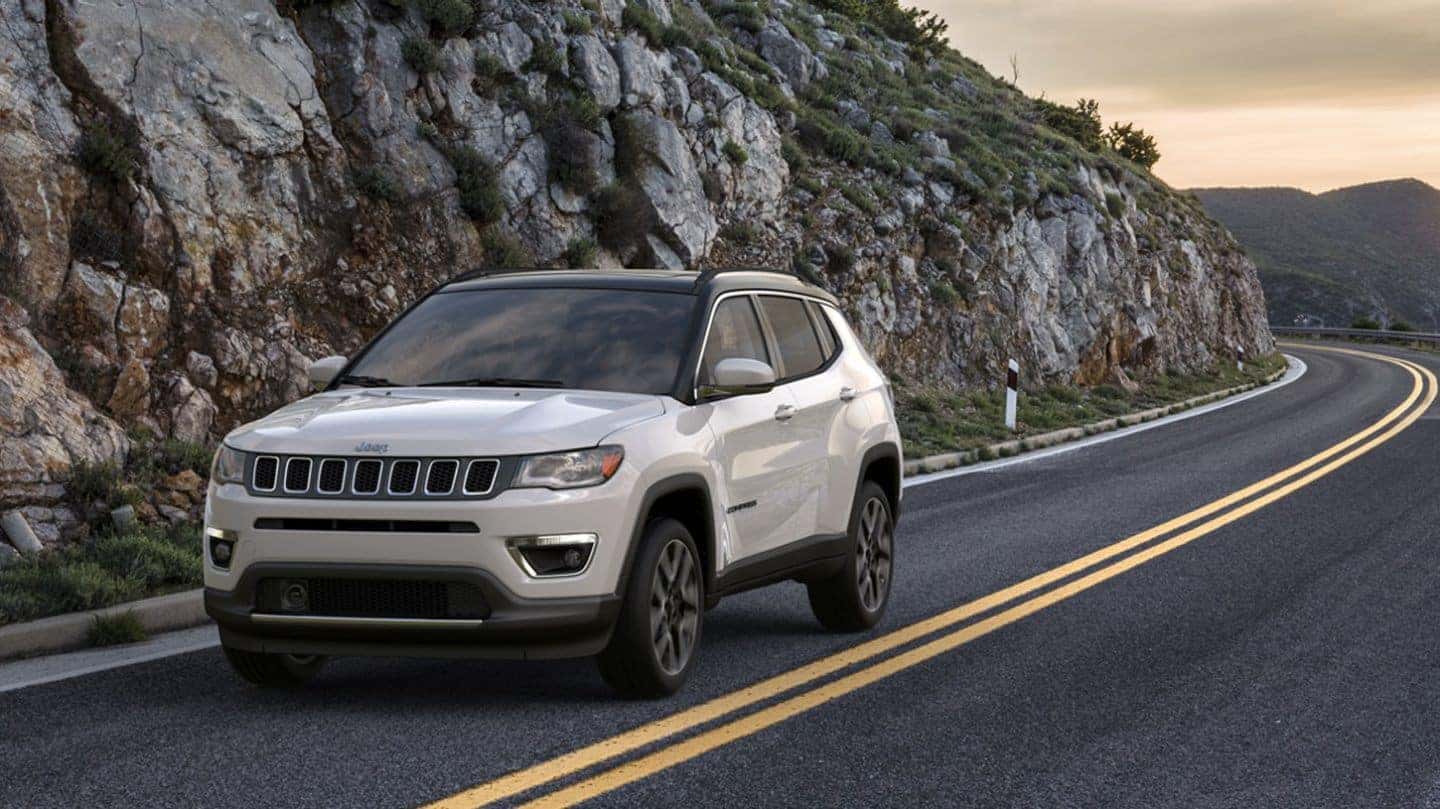 It's incredible how far automotive safety has come in the last decade alone. When you're purchasing a new car, airbags, LATCH connectors, ABS brakes, and adjustable seatbelt height isn't enough to sway a buyer on the safety of a vehicle. While those features are certainly important, you'll want to look for a vehicle that has a comprehensive driver assistance suite to help you stay safe on the roads.
That's where the Jeep Compass comes into play. The Compass offers a robust list of driver assistance safety technology that will reassure you, and help keep you and others as safe as possible while you're driving.
Blind Spot Monitoring
There are few things as nerve-wracking as changing lanes at fast speeds on the highway, during rush hours, or when your visibility may be limited. Except maybe having to back up in a tight, busy parking lot. The available blind-spot monitoring and rear path detection function on the Jeep Compass soothes those nerves by alerting you when another vehicle is in your blind spot or if a vehicle is in your path as you're backing up.
Parking Assistance
Let's face it: parallel parking into narrow city spots can be a challenge. Thankfully, the available parking assistance feature is here to help. The feature works by sensing and alerting you if you're moving too close to an obstacle behind you. Parallel parking? Conquered.
Collision Mitigation Braking
The available collision mitigating braking system in the Jeep Compass is reassuring to say the least. This system offers full-speed forward collision warning full-speed automatic emergency braking, helping keep you out of an accident, even at high speeds.
Additional Safety Features
In addition to the three amazing diver assistance features above, you can also equip your Jeep Compass with lane departure warning/lane-keeping assist, and adaptive cruise control. The lane-keeping system works to help you stay in your lane at all times, even going as far as to adjust your steering for you, while the adaptive cruise control helps will automatically adjust your speed to follow the vehicle ahead of you and can even bring your vehicle to an automatic complete stop if necessary.
You might also like: Stay Fit With These At Home Yoga Tips
Find Your Compass At Safford CDJR Of Springfield
If you're sold on the incredible safety offerings of the Jeep Compass, we encourage you to browse our online inventory to find yours today. The Compass is already an incredible value, and you'll get an even better deal when you're shopping with us at Safford CDJR of Springfield.