Ride Fast & Furious With Dodge's 3 New SRT Products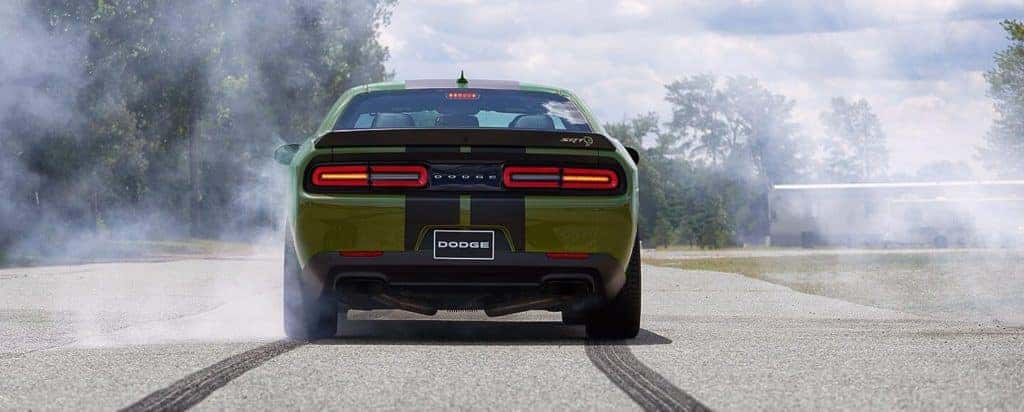 As a pioneer of American engineering, Dodge is synonymous with performance and power. The manufacturer stocks their lineup with impressive engines across the board, and now they've released three models that each generate more than 700 horsepower!
Dodge Challenger SRT Super Stock
With its supercharged V8 engine, the Dodge Challenger SRT Super Stock dominates the roadways with an unrivaled 80 horsepower. The eight-speed transmission ensures prompt shifting in any scenario, and critics have likened the Super Stock to a more street-suited incarnation of the devastating Challenger SRT Demon model, which leaves competitors behind in drag races. The sports car comes equipped with Bilstein shock absorbers as well as launch control.
Charger Hellcat Redeye
The Dodge Charger is respected as a trailblazer in the world of American sports cars, and its modern iterations retain its legendary muscle while expanding its utility and comfort into a spacious sedan body style. The formidable Dodge Charger Hellcat Redeye produces a staggering 797 horsepower and 707 lb-ft of torque, provides lightning-fast acceleration at the push of a pedal. The vehicle sports a stable widebody frame with wide tires to ensure a confident grip on the pavement.
Dodge Durango Hellcat
With the reveal of the Durango Hellcat, Dodge has introduced the first Hellcat model that uses its monstrous engine to move three rows of seats. This spacious, family-friendly SUV rides on all-wheel drive, and its available Tow n Go package can be equipped to enable the Durango to tow as much as 8,700 pounds. The SUV also features a retuned suspension system to accommodate the new engine, and you can count on the freshly added Brembo brakes and six-piston calipers for responsive stopping power. On the back of the Durango, you'll find 4-inch exhaust outlets with an X-pipe before the mufflers for a satisfying roar whenever you want it. The Dodge Durango Hellcat delivers 710 horsepower thanks to its supercharged V8 engine.
You might also like:  Need To Make Brunch In A Pinch? Try These Bundt Recipes!
Safford Chrysler Dodge Jeep RAM & FIAT of Springfield
If you're interested in these new models or any of Dodge's other vehicles, come see us in Springfield to find what you're looking for in our inventory.