2019 Challenger vs 2019 Mustang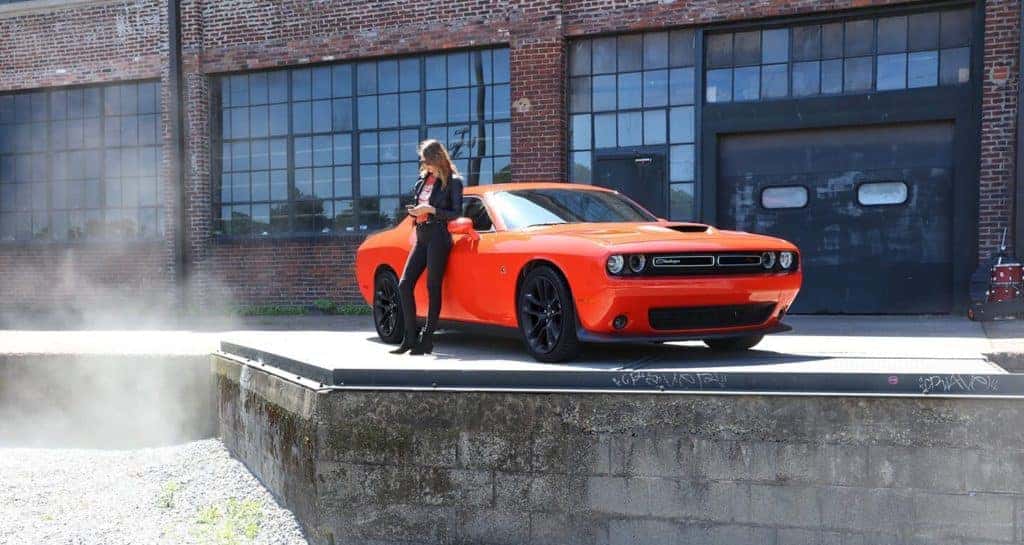 Dodge and Ford have defined American muscle for decades, and their sports car rivalry has been a fearsome competition since the two squared off in the 1968 film Bullitt. While the brawny Challenger now assumes the role of Dodge's signature sports car, Ford continues to answer year after year with their own contender, the Mustang. If you're in the market for powerful muscle car, these two rivals each have a tremendous appeal, but which one has everything you're looking for? Let's park their 2019 models side by side to find out.
Sheer Power
Both sports cars emphasize engine capability, and you'll enjoy more than 300 horsepower in the base trim of either model. However, the Challenger promises much more than bragging rights if you choose to explore its trim range. Beyond the standard V6, there are several hearty Hemi V8 options available, and at the top of the Challenger's lineup is the beastly Hellcat Redeye. This high-end trim generates an unmatchable 797 horsepower, topping even the Mustang's most potent alternative.
Value and Reliability
While Ford often touts reliability among their lineup, the Mustang's soundly average predicted reliability score falls behind the Challenger. Experts rate the Challenger as more reliable, and you can expect to enjoy more time on the open road rather than waiting for it to emerge from the auto shop. Both vehicles start at refreshingly affordable price points considering the incredible engineering under the hood, while drivers seeking deluxe features can climb their trim ranges for rich leather seating and other perks.
You might also like: Live Thrilling Nine Lives In the 2020 Dodge Charger SRT Hellcat Widebody
Safford Chrysler Dodge Jeep RAM & FIAT of Springfield
If the Dodge Challenger sounds like a winner to you, we would be happy to help you find it here at our dealership. Come visit us in Springfield to go on a detailed vehicle walk-around. Our experts will explain all that this modern muscle car is capable of, go over all its features and amenities, and answer any questions that might come up during the tour. If you like what you can see, you can even get behind the wheel to take the Challenger for a drive!