2018 Wrangler JL vs. 2018 Wrangler JK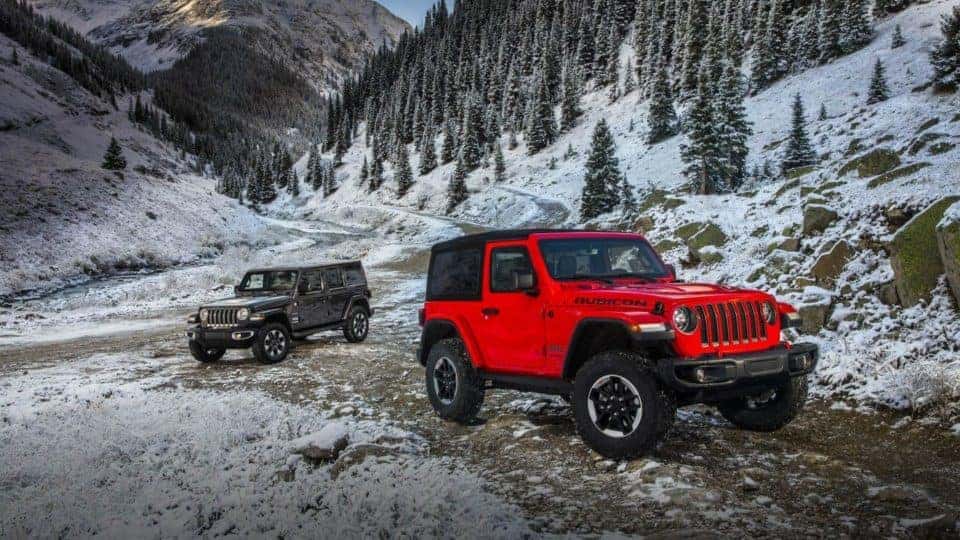 When choosing between the 2018 Wrangler JL and the 2018 Wrangler JK, it can be helpful to better understand the differences between them. Here's a brief breakdown of their major differences. With this information, you should have no trouble deciding which vehicle you should drive around Springfield, Virginia, as your new transportation.
The Exteriors
As a Jeep lover, the differences in the exteriors between the 2018 Wrangler JL and 2018 Wrangler JK are the first things you'll notice. Namely, the grille designs. Many Jeep enthusiasts have voiced concerns that the company would veer away from the traditional Jeep Wrangler design. Fortunately, that isn't what happened.
While both the JL and the JK received updated grilles, the JL model closely resembles the original grille that was on the Jeep when it was first released in 1941. It has seven slots with the headlights cut into the grille on either side. The JK, on the other hand, features a more modern, kinked-style grille. While it still has seven slots, it does have slightly different – noticeable – aesthetics.
Additional exterior differences between the 2018 Wrangler JL and JK include the daytime running lights and the redesigned turn signals. Both models even feature a newly updated windshield that is both safer and easier for you to fold down.
The Interiors
Both models also received a facelift on the interior for model year 2018, as well. New features on the Jeep Wrangler JL include rubberized surfaces, cup holders, and infotainment screen. These new rubberized surfaces make them more resistant to damage and easier to wipe down. It's perfect if you have messy children or a clumsy spouse!
You might also like: Get Out This Spring at These Local Nature Parks
The Performance
As far as performance goes, both new Jeep models perform equally as well if not better than before. Jeep has not only upgraded the traditional engine (Pentastar V6) but added several new choices, including:
2-liter turbocharged I4
6-liter Pentastar V6
3-liter EcoDiesel V6 (Available in 2019)
There is no denying the 2018 Wrangler JL and the 2018 Wrangler JK both got incredible upgrades this year. While there are a few key differences, the pricing for both models is within a few grand of each other. So, you may even have to take these beauties for a test drive before you can really decide which one is right for you.
If you're interested in purchasing a 2018 Jeep Wrangler and would like more information about the differences between the newly released models, their features, and their pricing, drive over to Safford CDJR of Springfield, Virginia! We have friendly and knowledgeable staff just itching to get you behind the wheel of the perfect vehicle for you. Give us a call or just drop in today.